Masiero is the main sponsor of the exhibition "Gusto Robusto. Vectorial art prints" during TCBF2015 curated by David Sossella. Because of this partnership, Gloria Pizzilli draw "Crystalline", a special limited edition thinking to its values as light and suspending in time. 
The company will use this artwork for its marketing.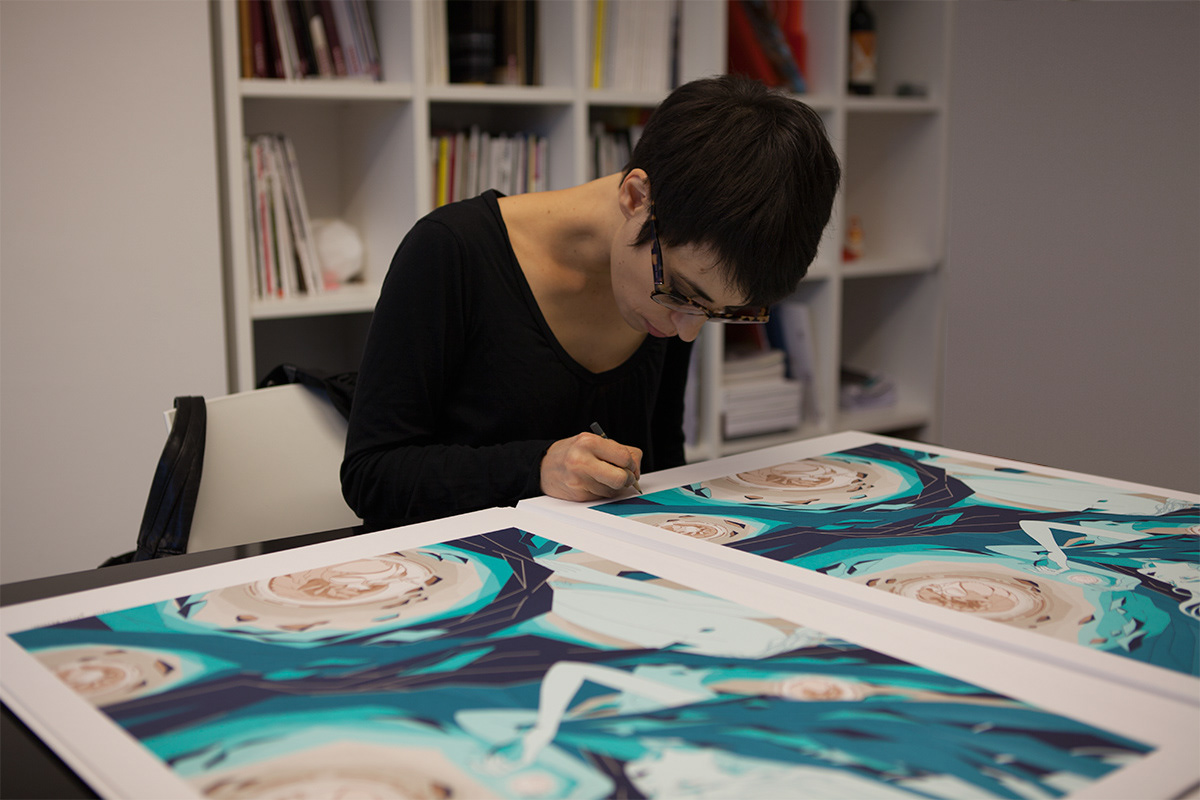 "Crystalline" by Gloria Pizzilli. September 2015.
It has been draw in the same mood of her previous Gusto Robusto's artwork.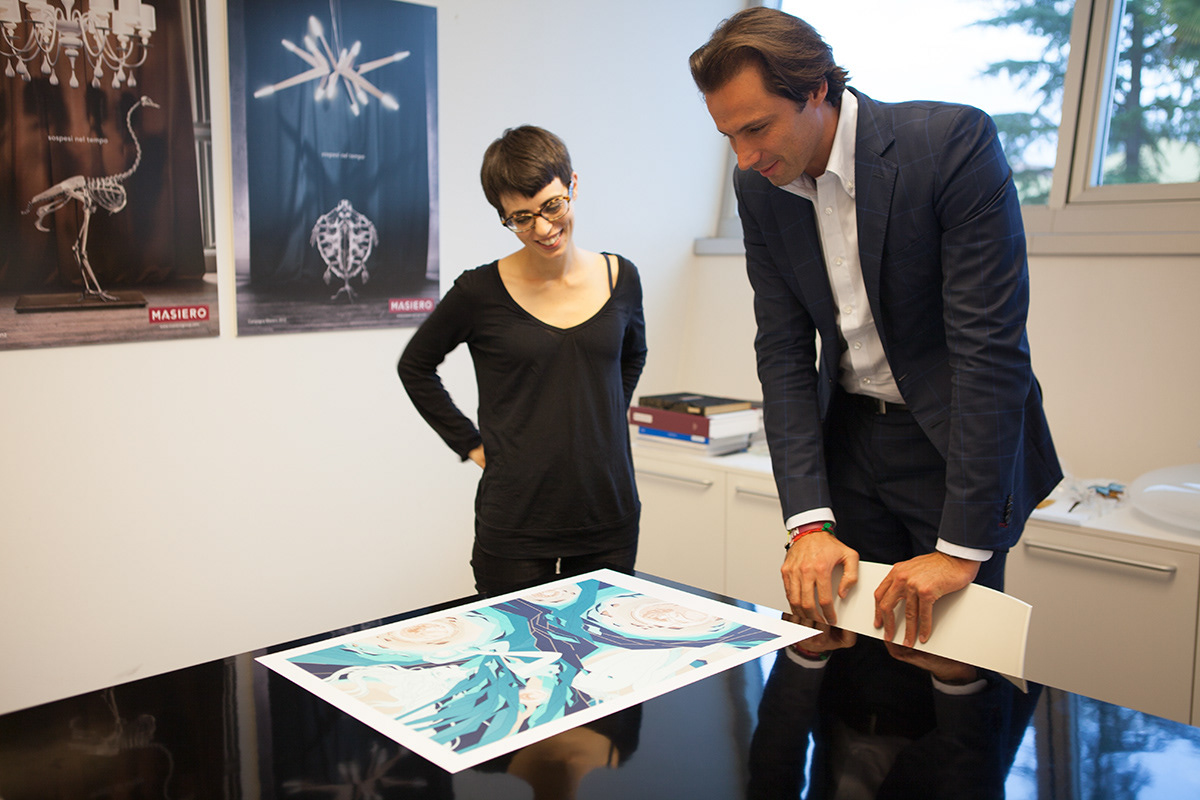 Speedpaint video of Gloria Pizzilli producing her artwork. Video editing by Matteo Reato
Here the artwork exposed at Gusto Robusto's exhibition between the unpublished series using the same color palette. Chosen by Sara Penco.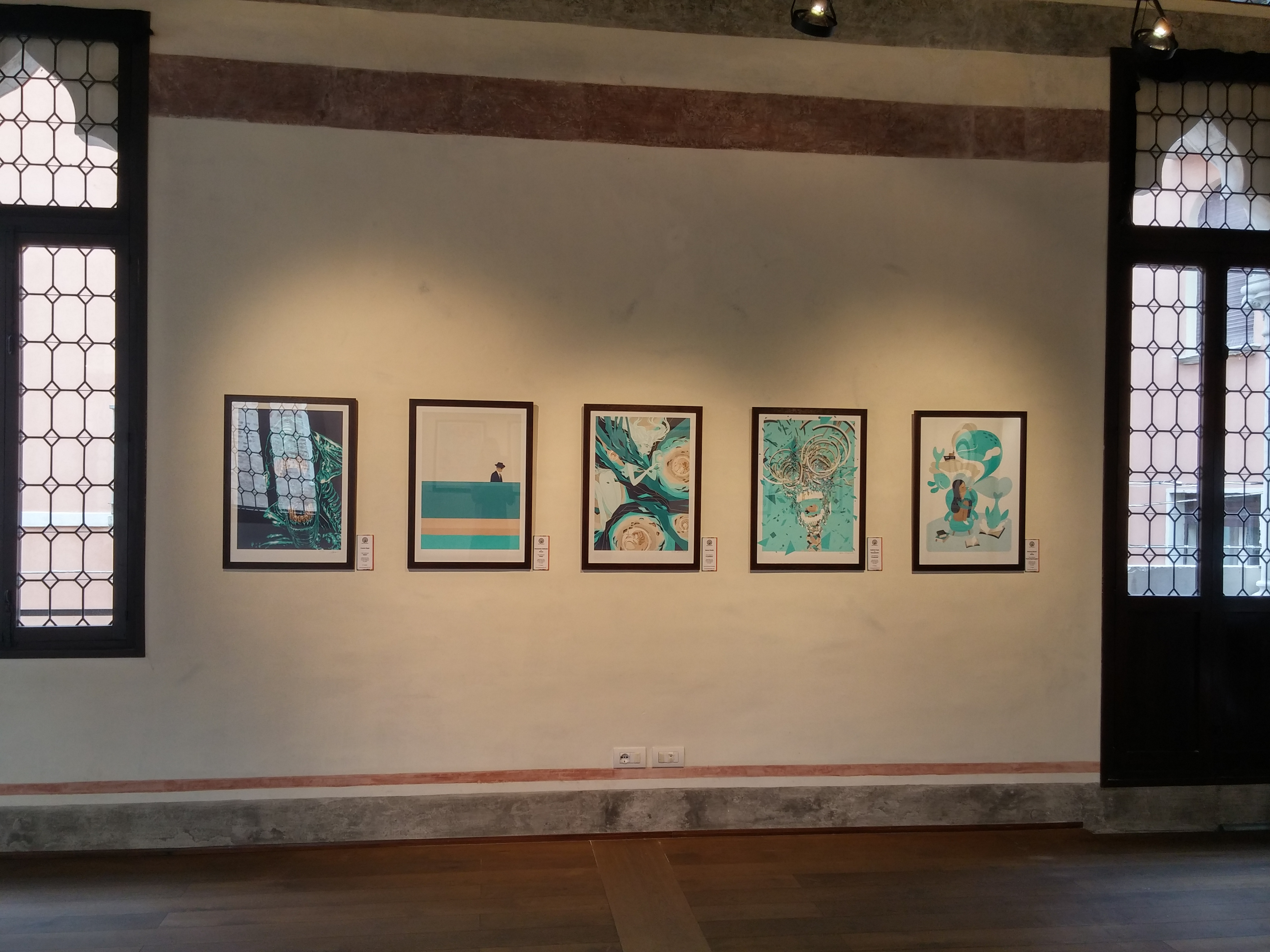 In front of the backdrop during the Opening Night: Gloria Pizzilli with Enrico Masiero.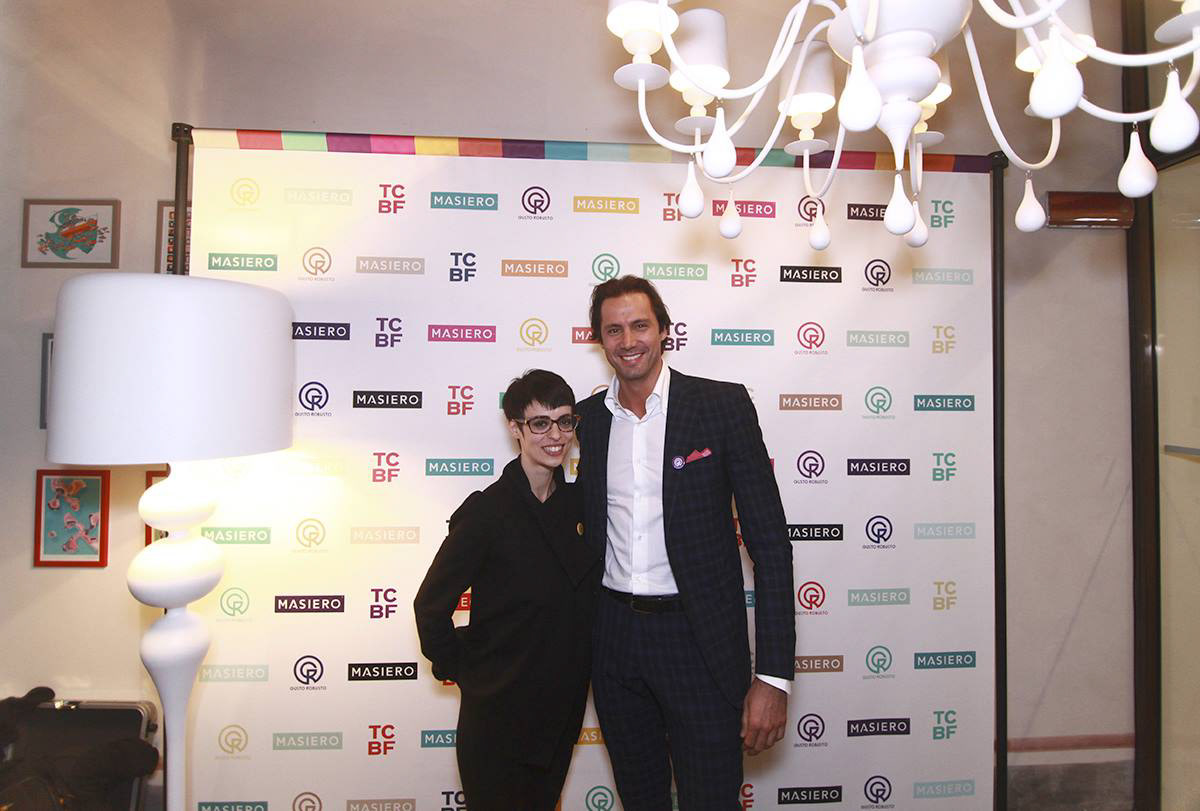 An installation, made with the same colors used by Gloria Pizzilli, is a welcome to the visitors. It's also a demostratio of Masiero's service customization. The light path will go head with drylight in the patio and inside the exhibition with Eva.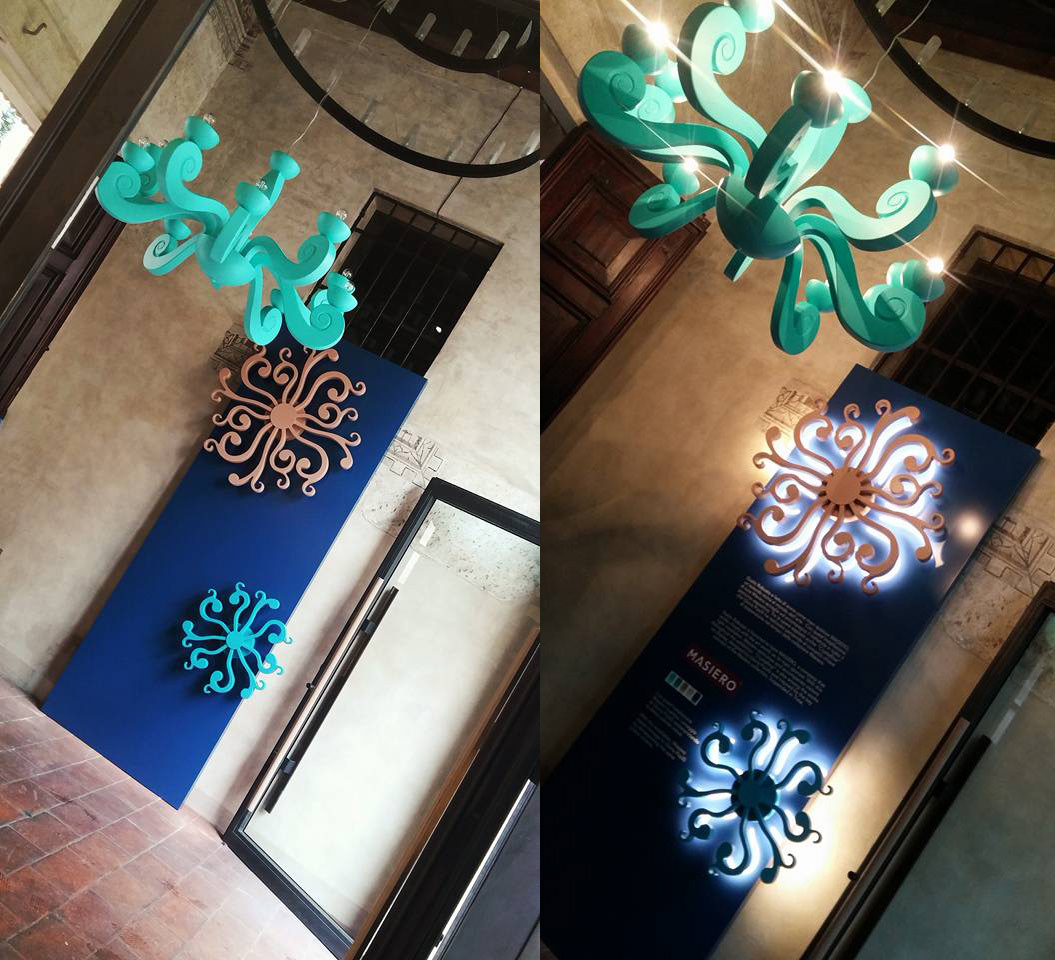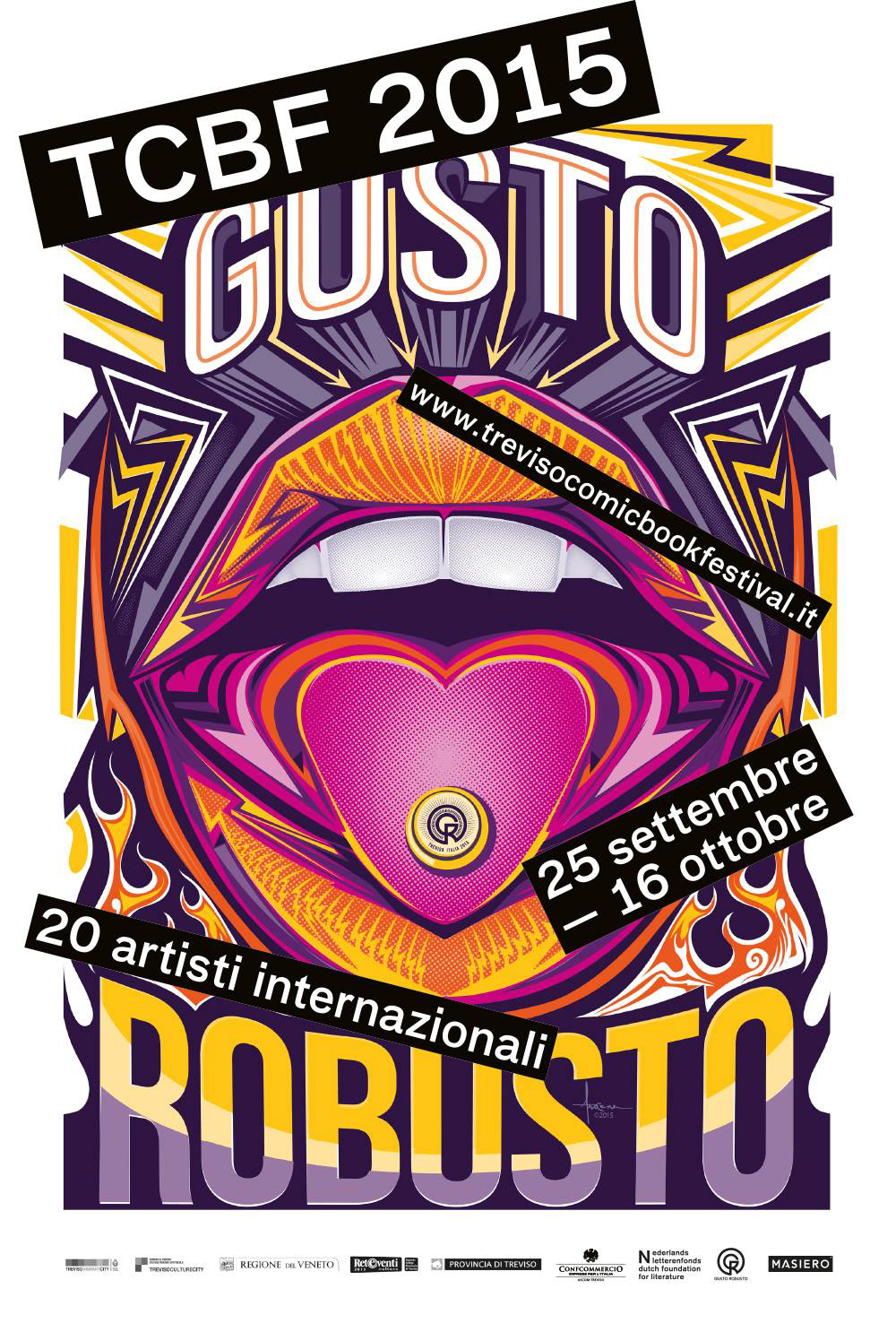 "Seta" by Gloria Pizzilli. Gusto Robusto second Series May 2014. 
It won Excellence Prize of Communication Arts in 2015.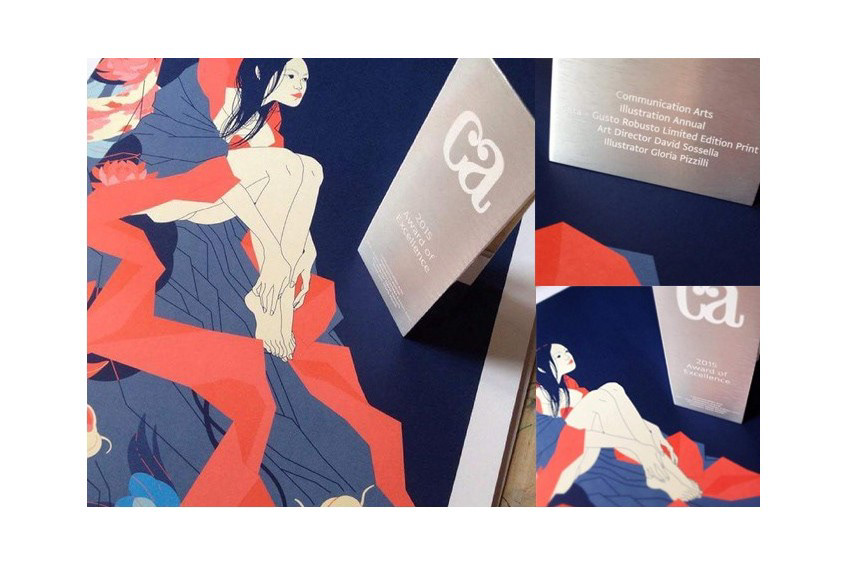 Gloria Pizzilli at Masiero's showroom is presenting for the first time her tribute to the company.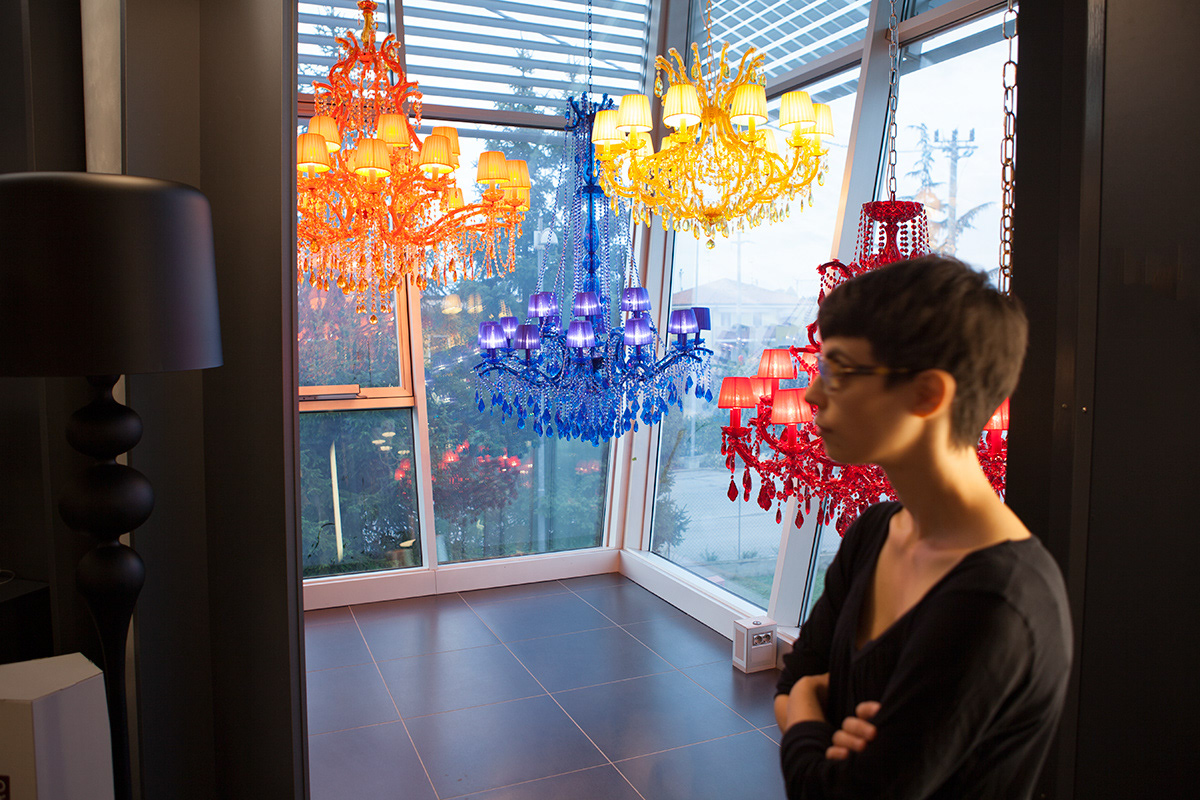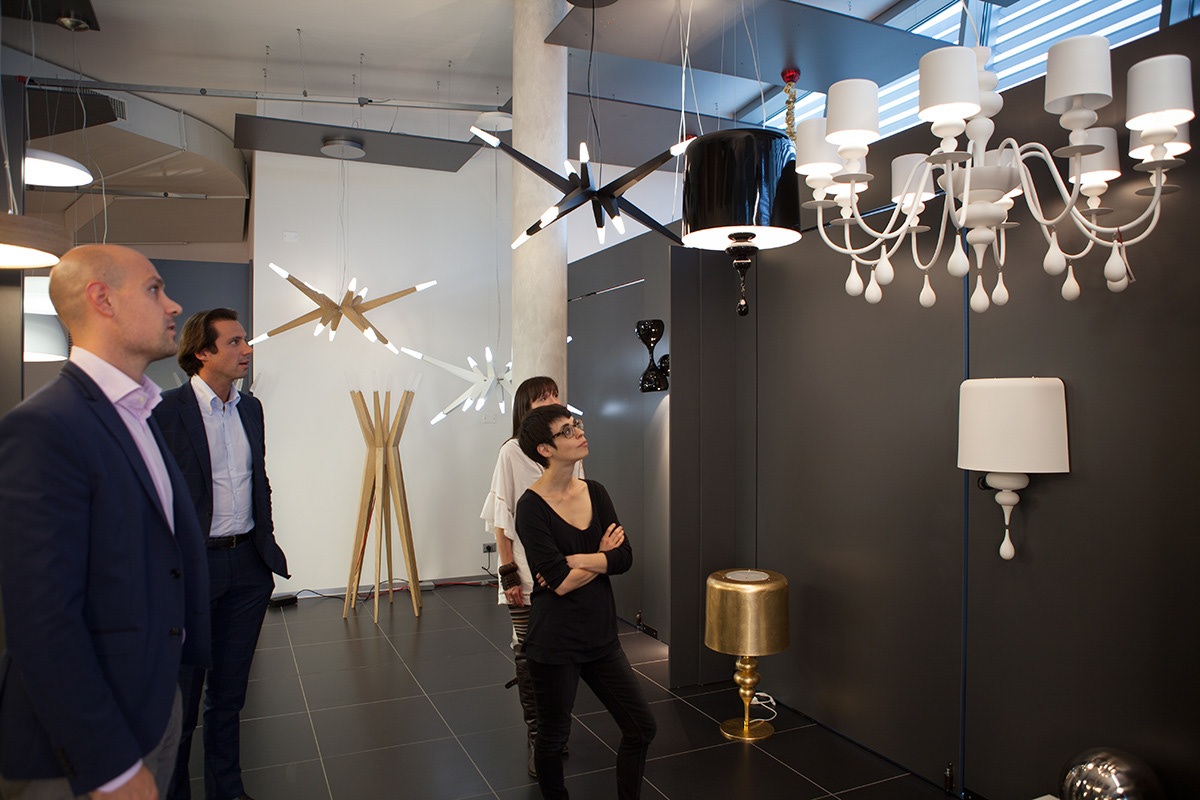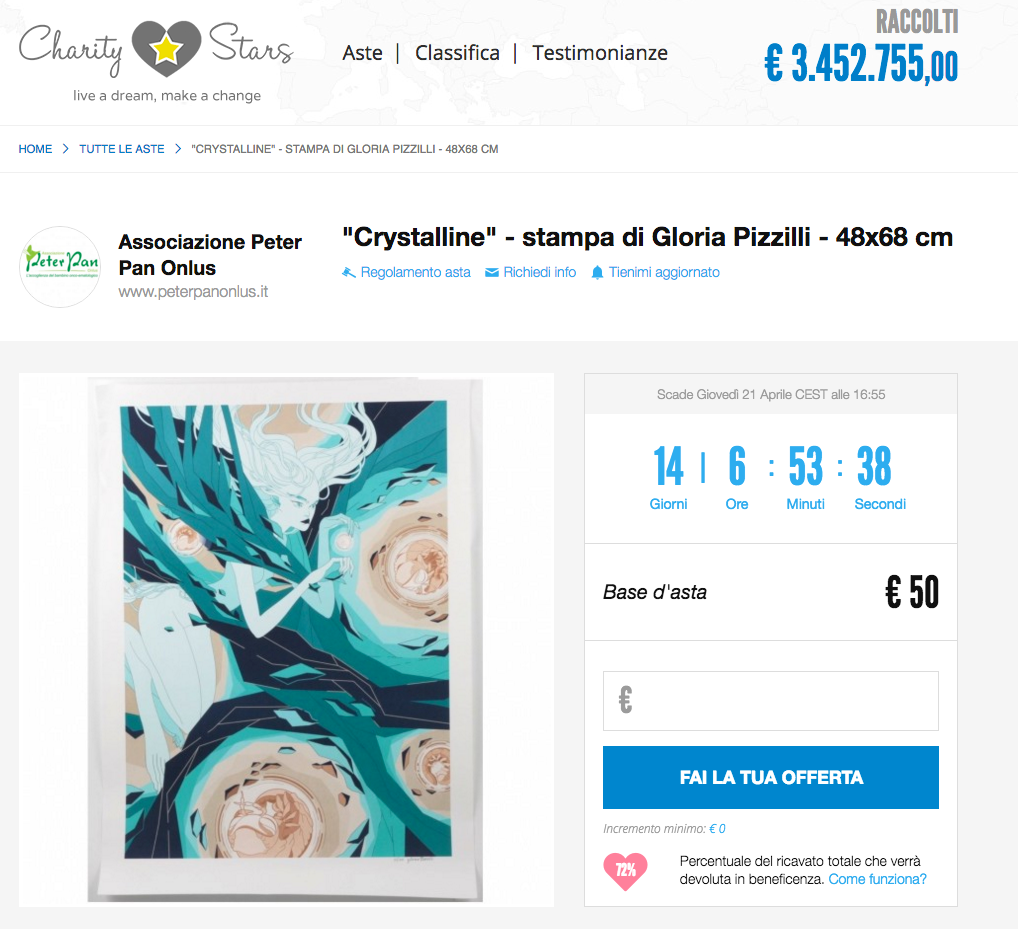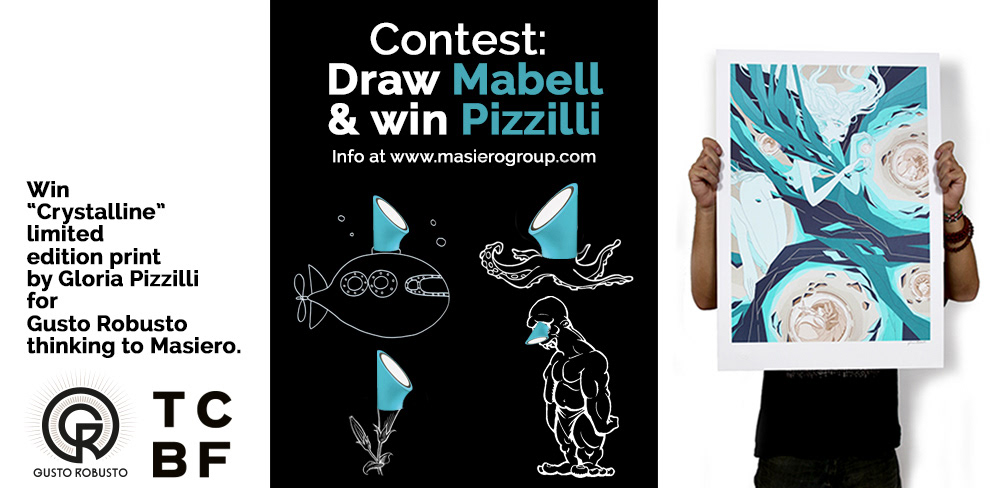 Thanks for your appreciation.