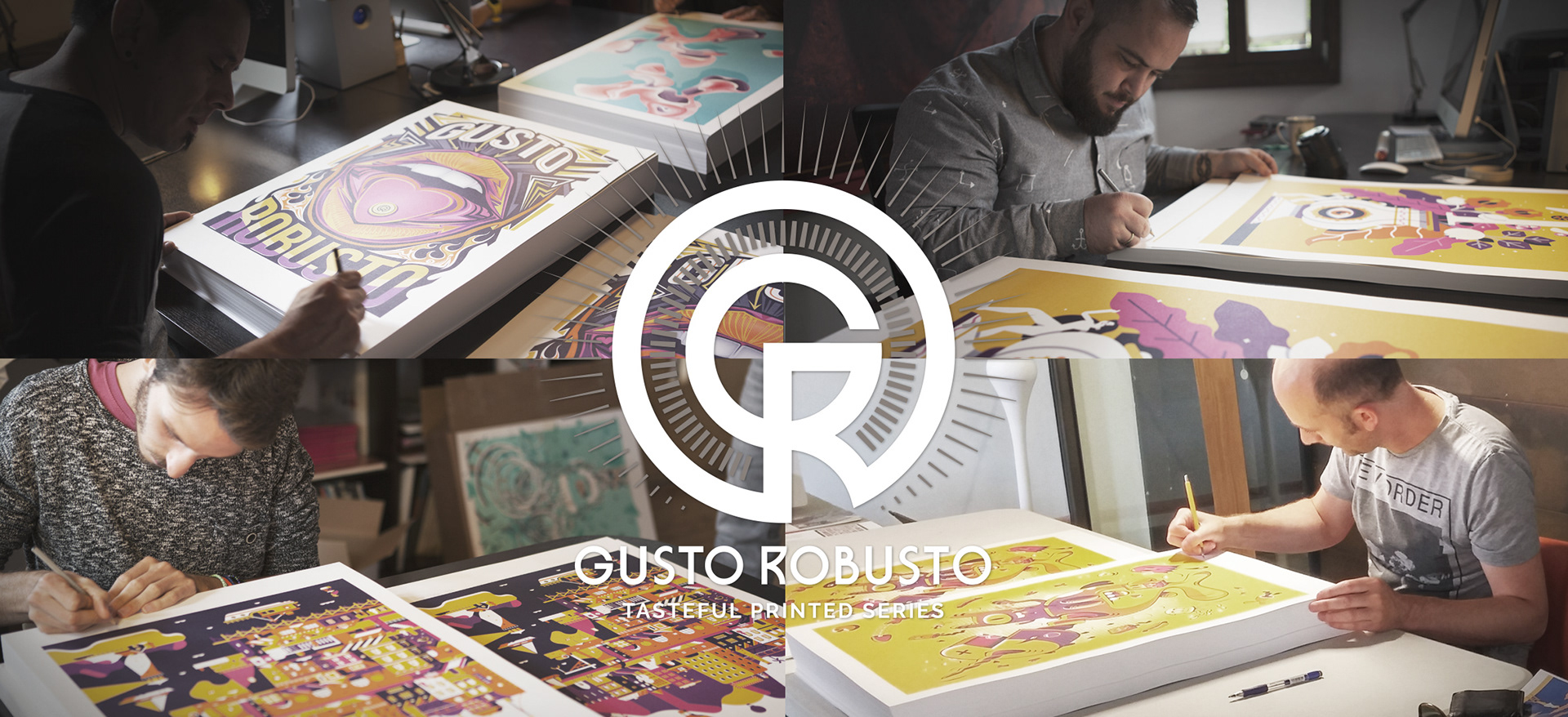 Fifth Series


We're glad to show you the fifth series of Gusto Robusto's art prints. For this edition, Gusto Robusto selected four talented illustrators such as Orlando Arocena, Jonathan Ball aka Pokedstudio, Marco Goran Romano and Fabrizio Morra (winner of the contest Gusto Robusto).
New Pantone color palette, new artworks!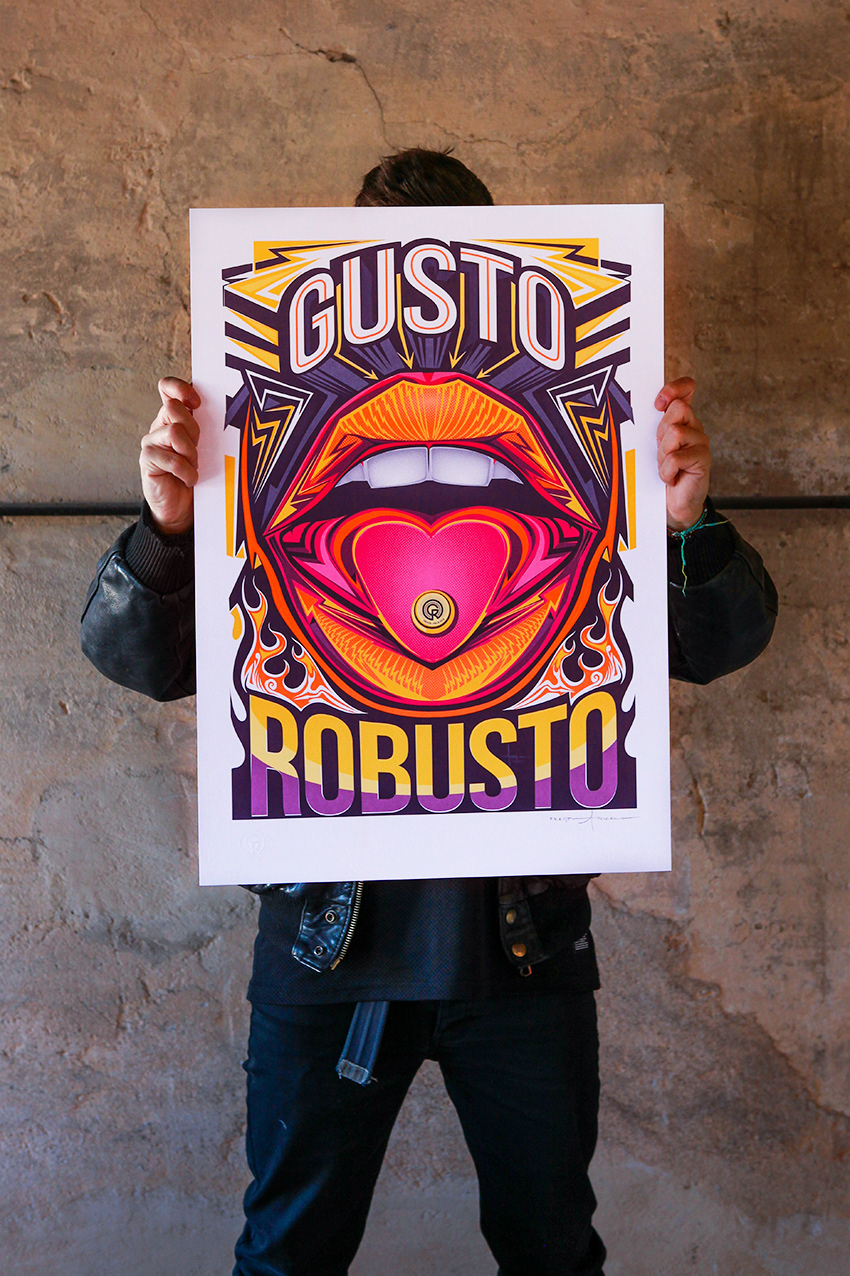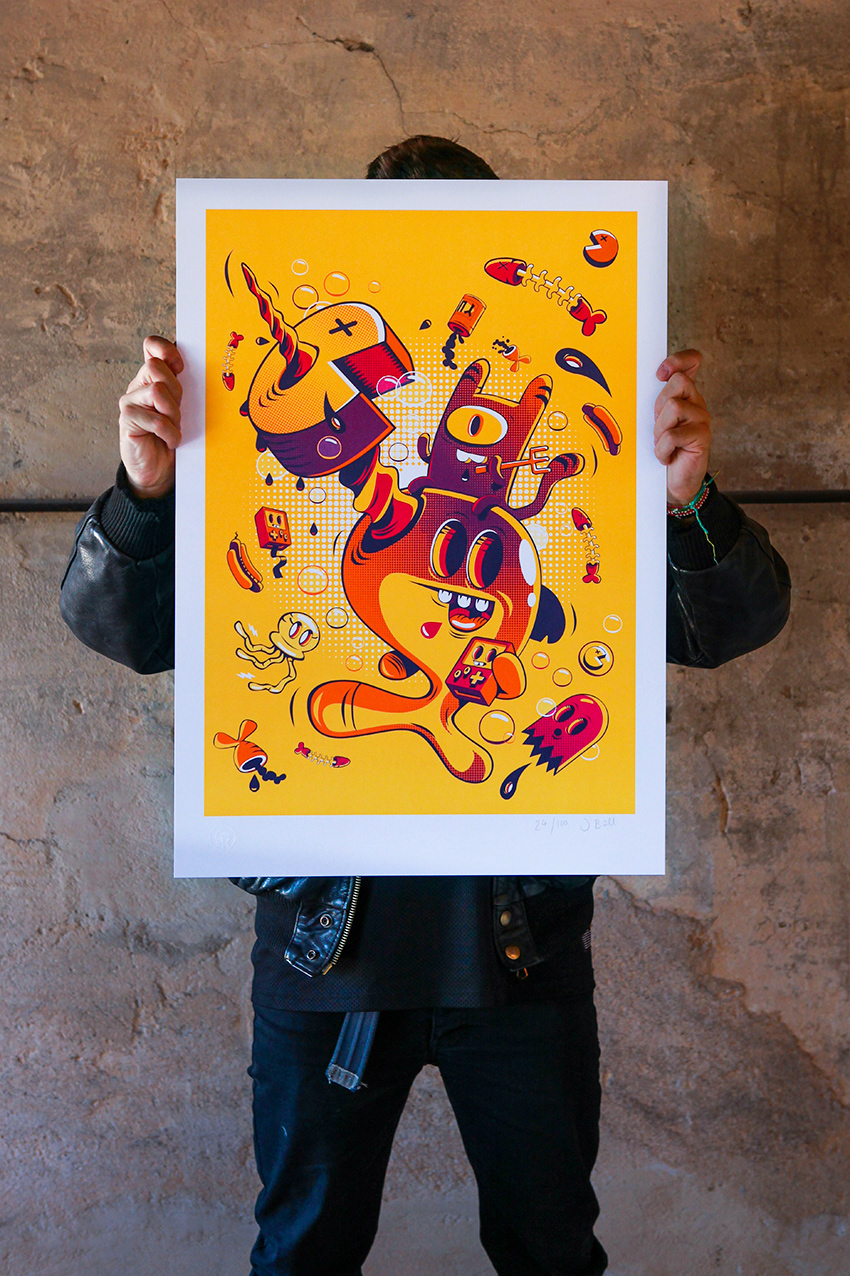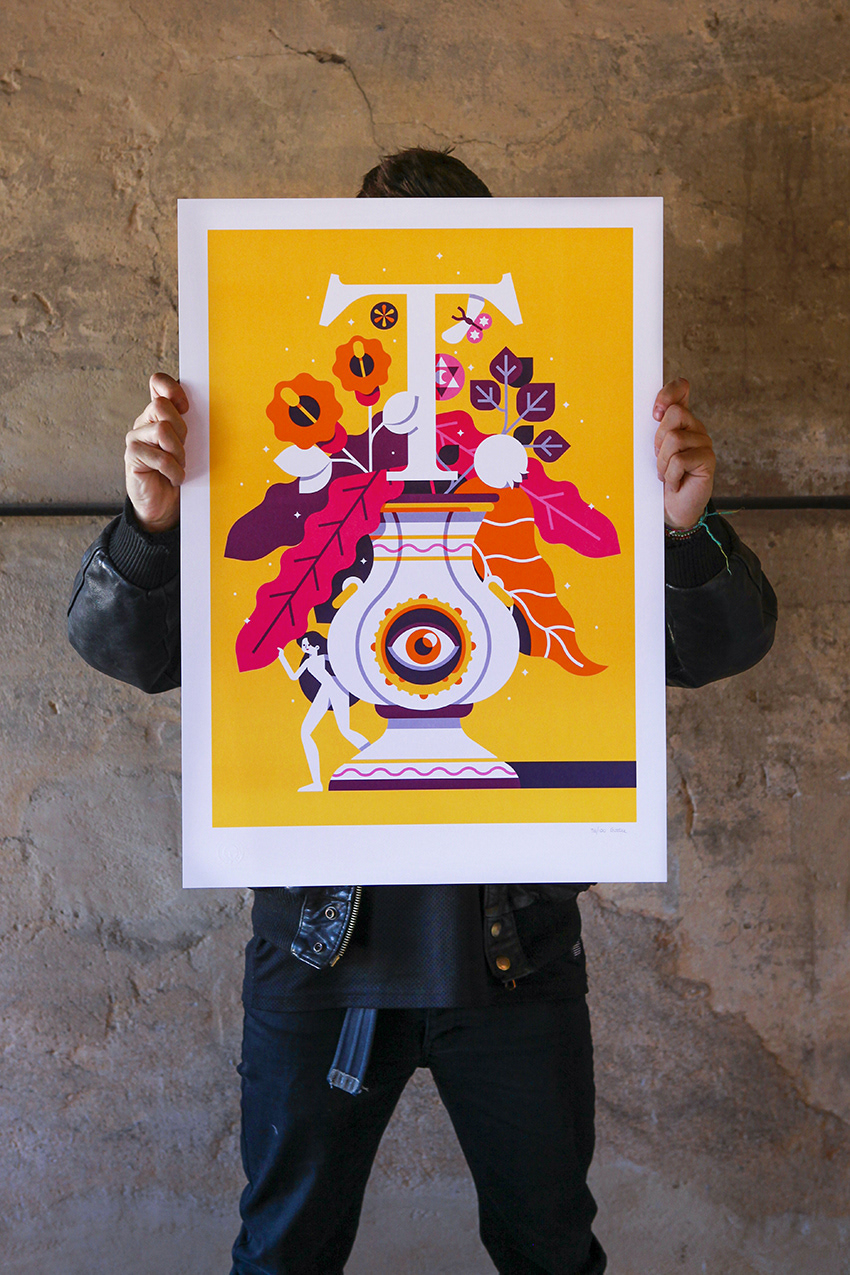 Description of the illustrations
Limited edition series (100 copies total)
 


Medicina


made by Orlando Arocena
48x68cm or 18"x28"
Limited Edition of 100 prints
 This colorful and detailed illustration created by Orlando Arocena, represents a medicine signed "Gusto Robusto" ready to be swallowed by an anonymous and equally colorful mouth.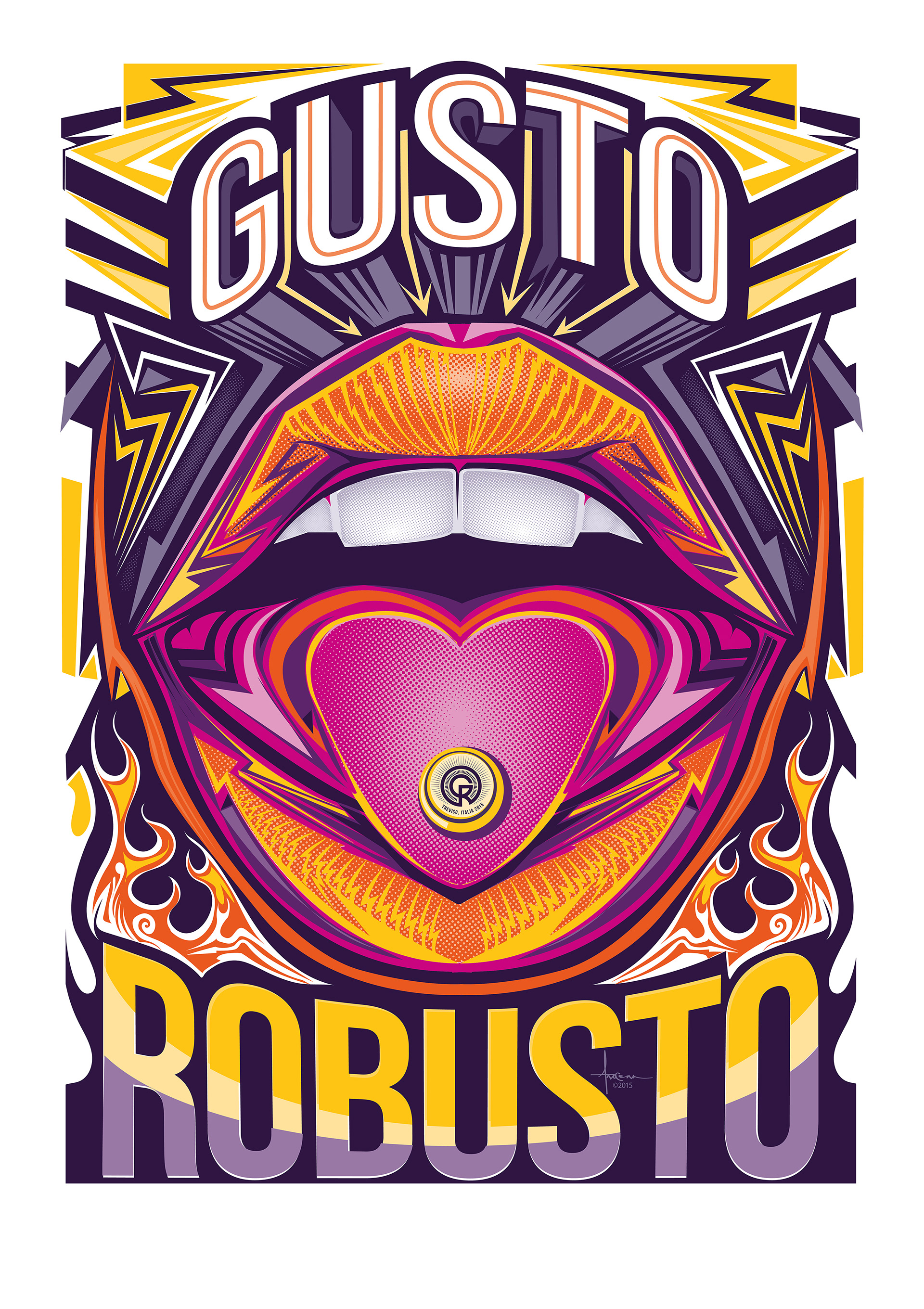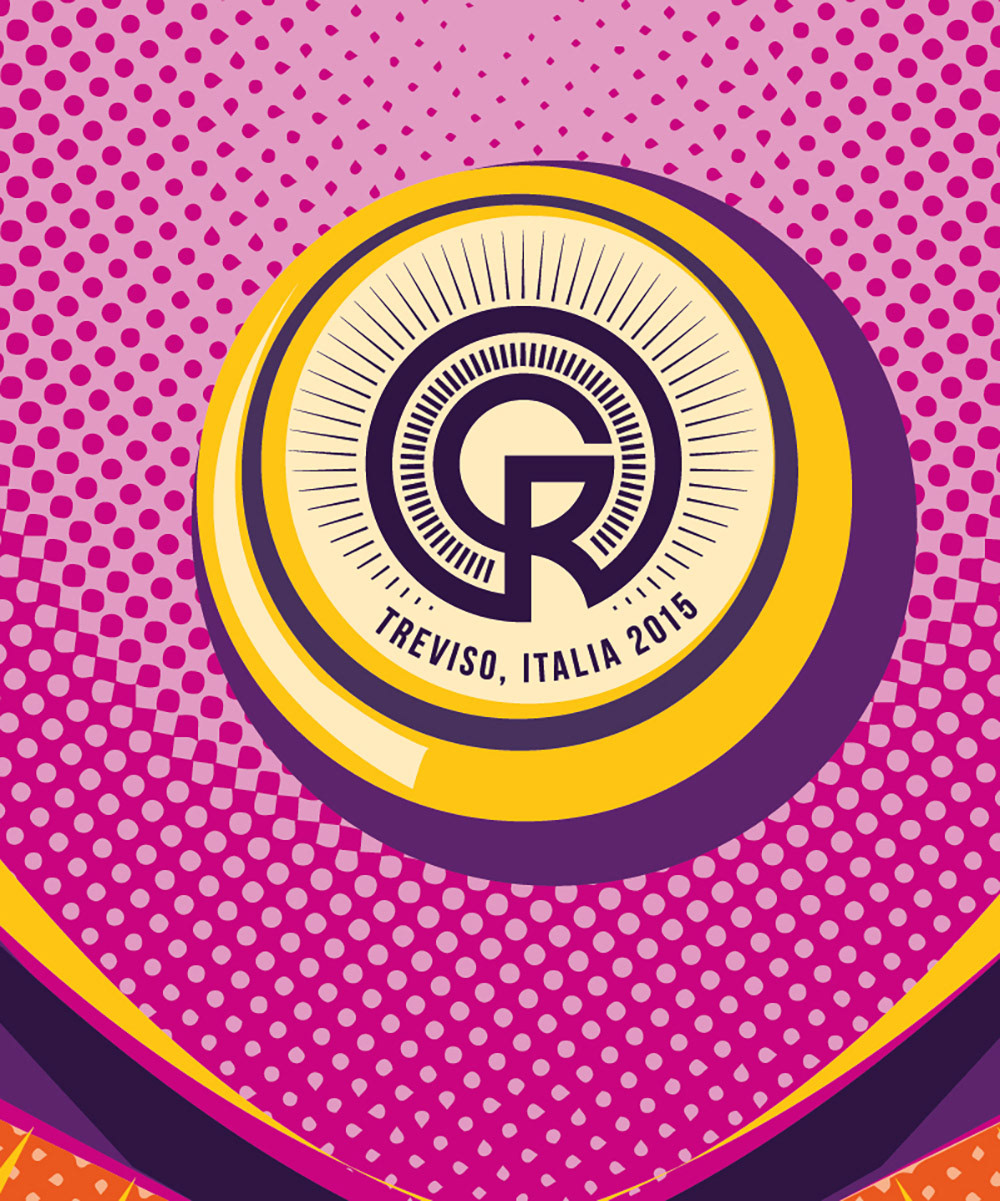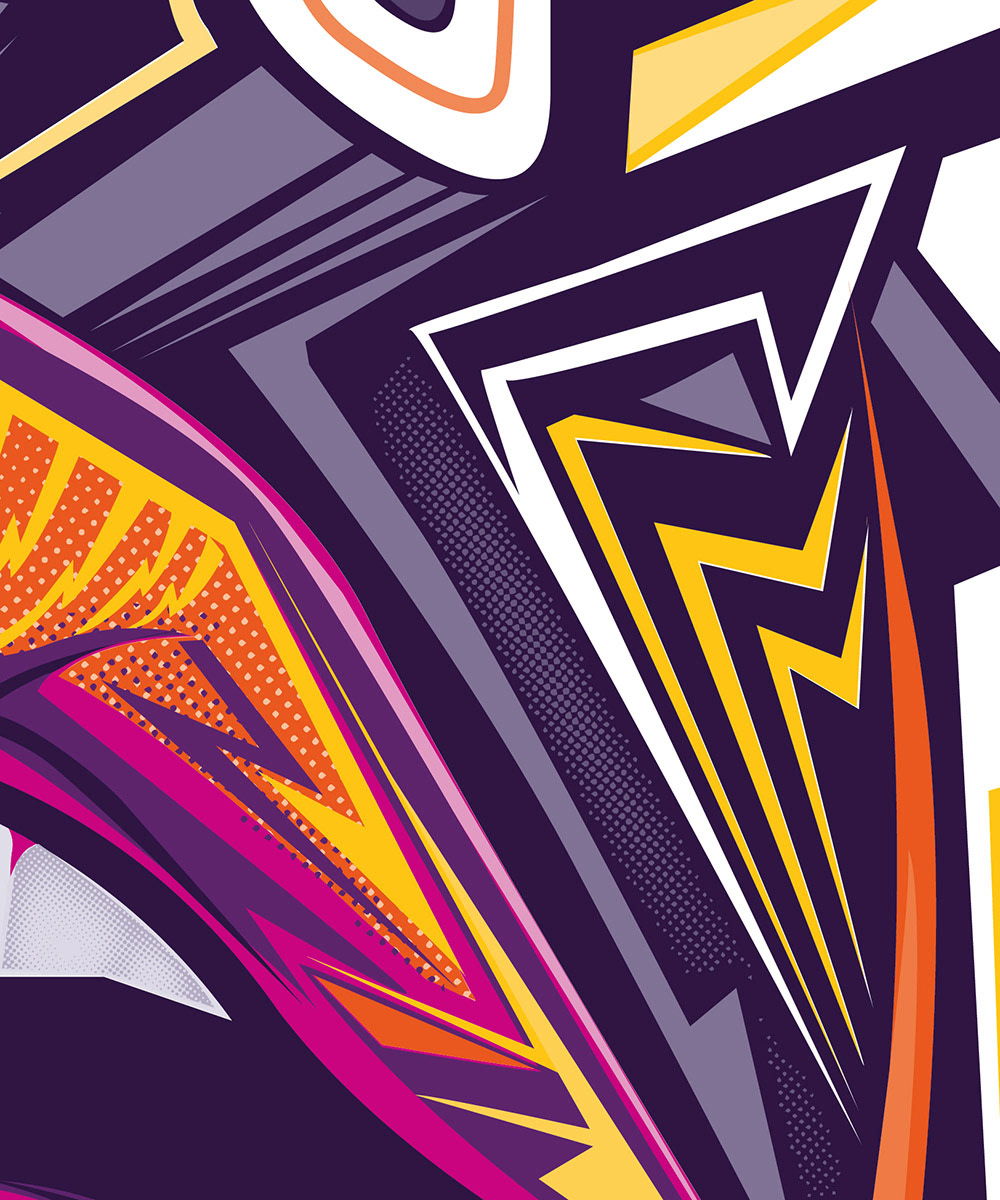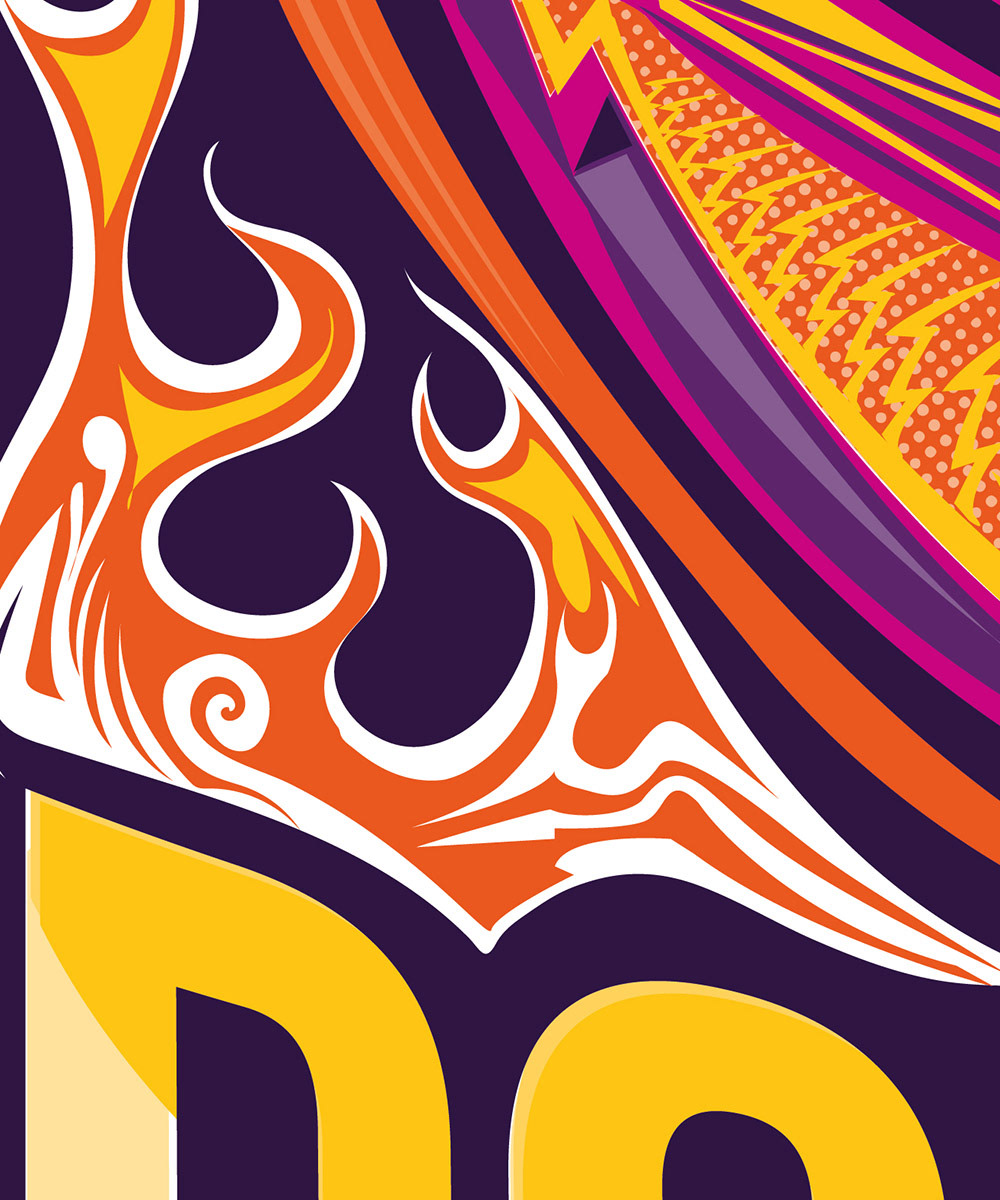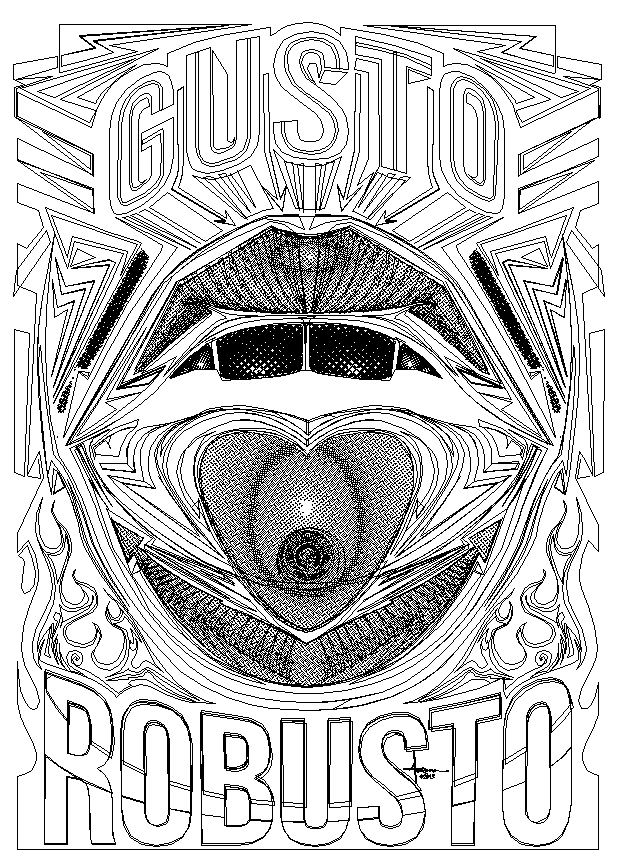 Dinner time
made by Jonathan Ball aka Pokedstudio
48x68cm or 18"x28"
Limited

Edition

of 100 prints
A Narwhal and alien Cat go fishing for food and find their favourite feast…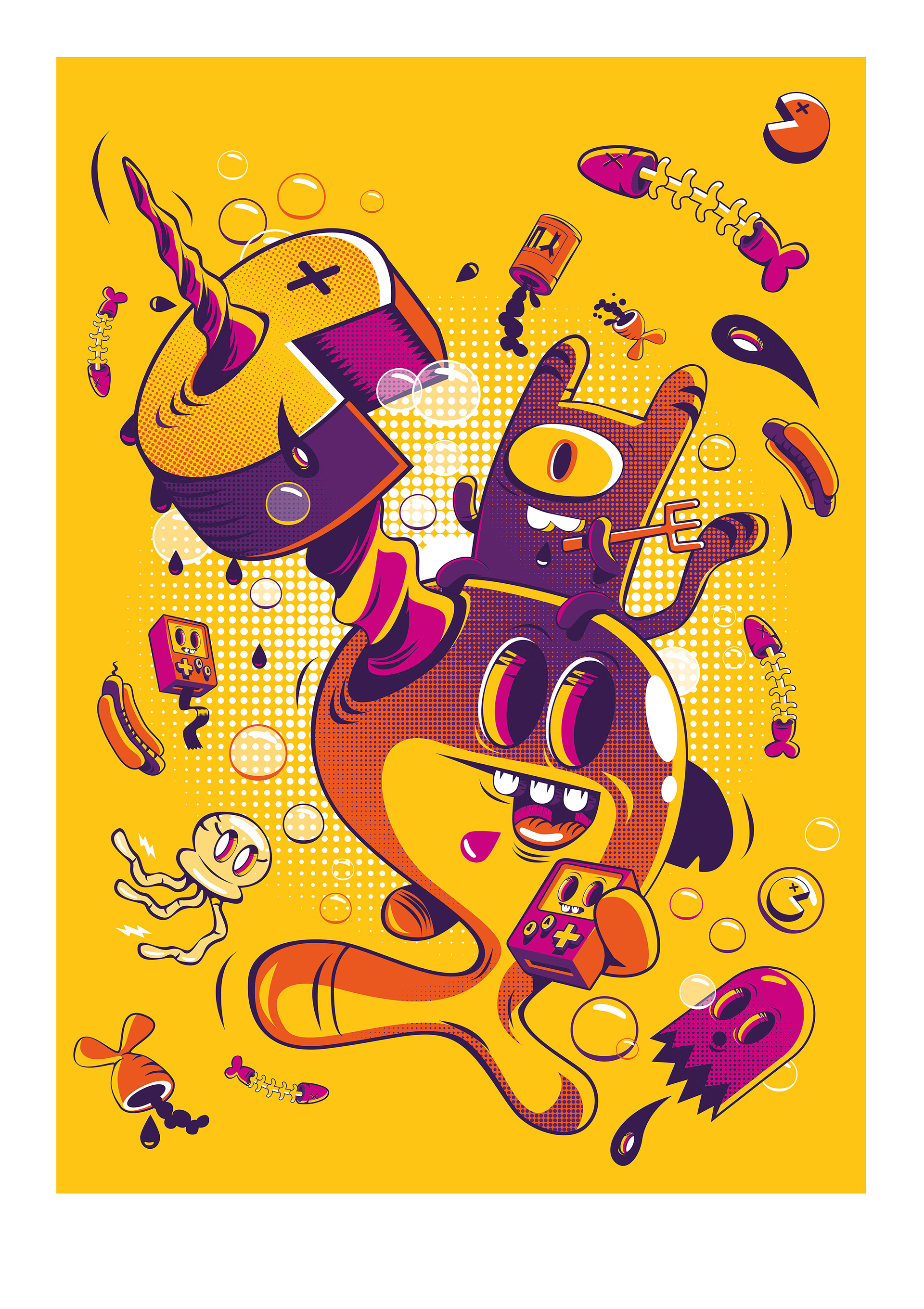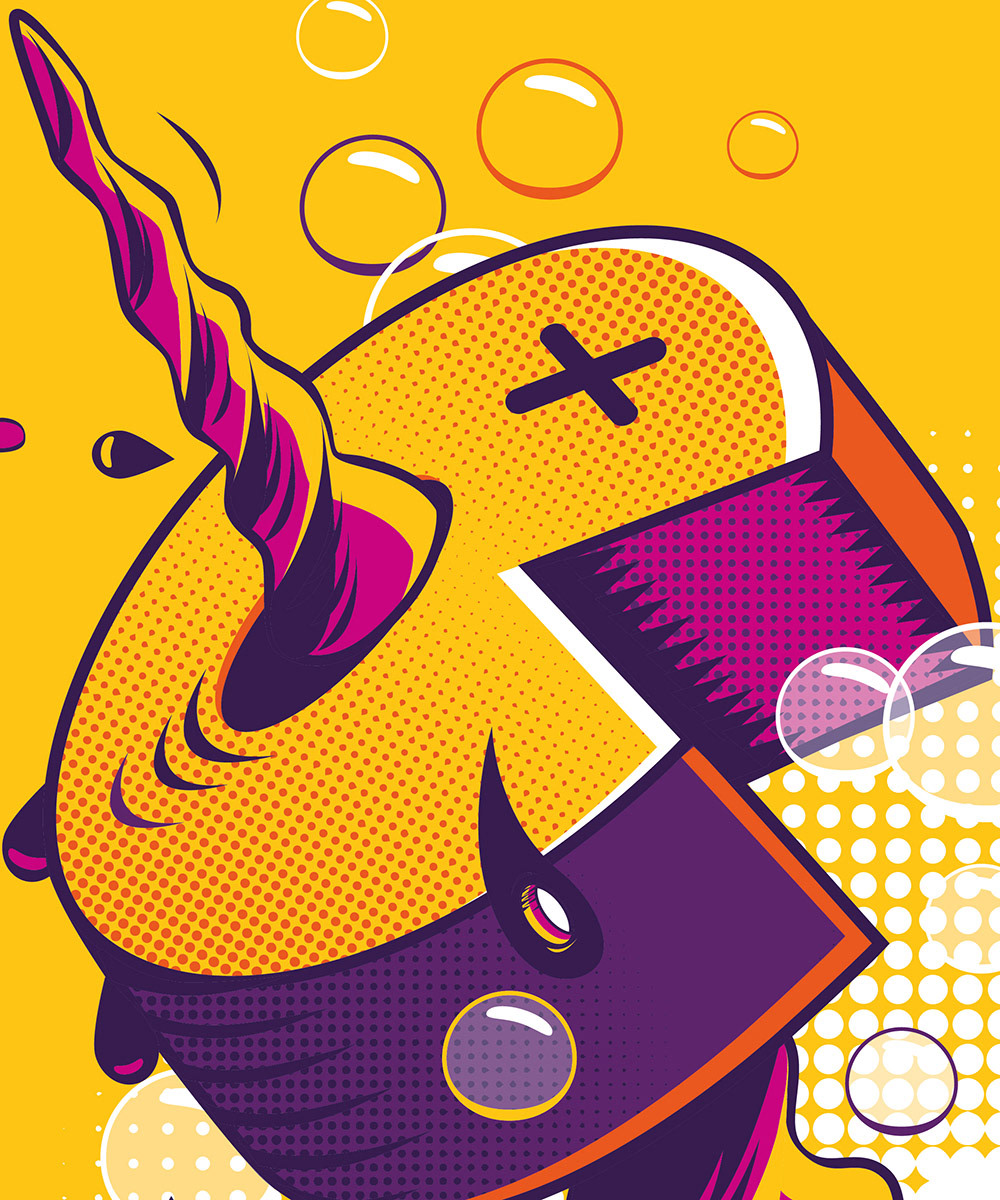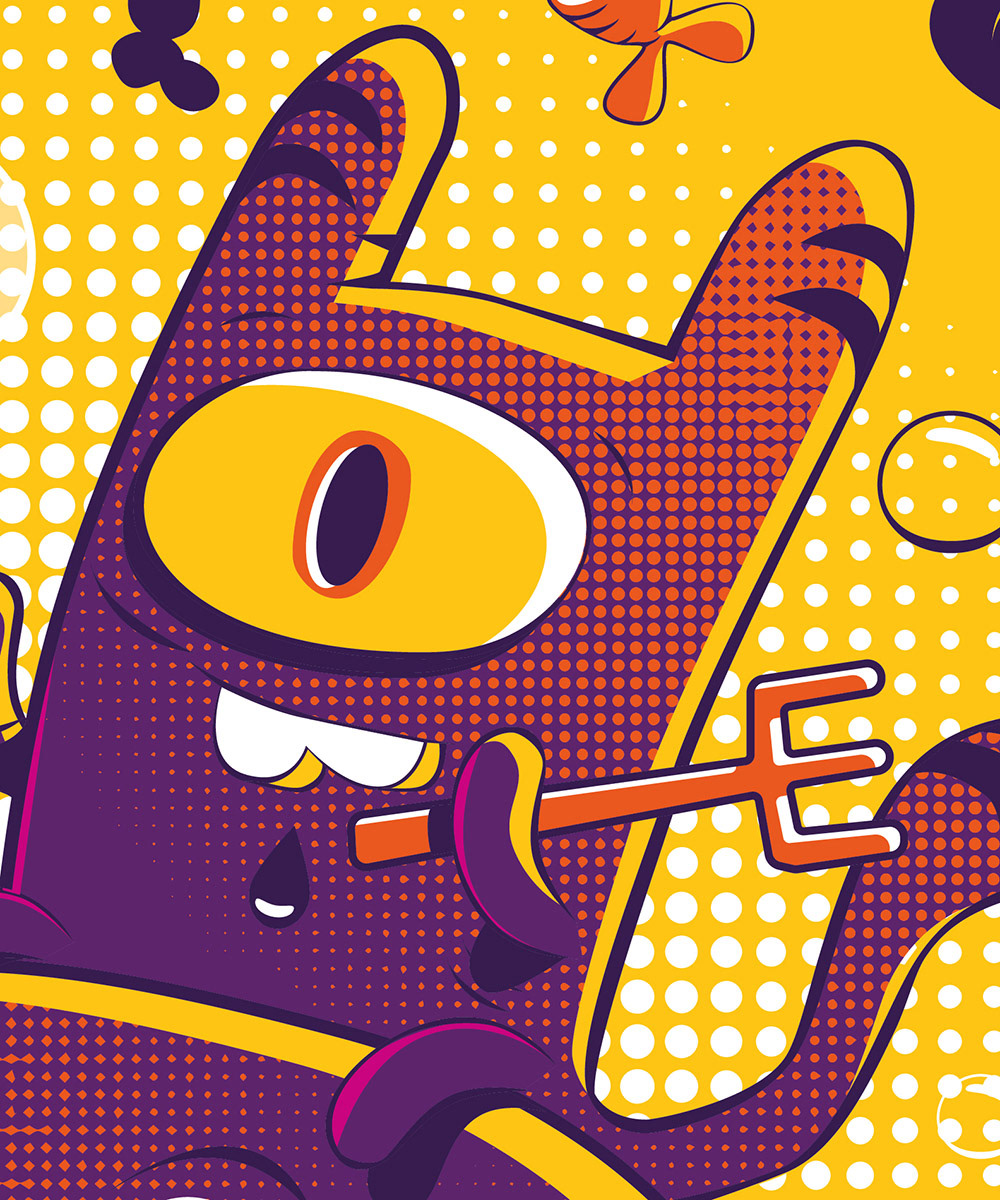 T
made by Marco Goran Romano
48x68cm or 18"x28"
Limited Edition of 100 prints
The artwork is a tribute to Typography, Nature and Myth. These are three themes that I'm interested in since a long time.
They inspire my productions as well as alchemical disciplines.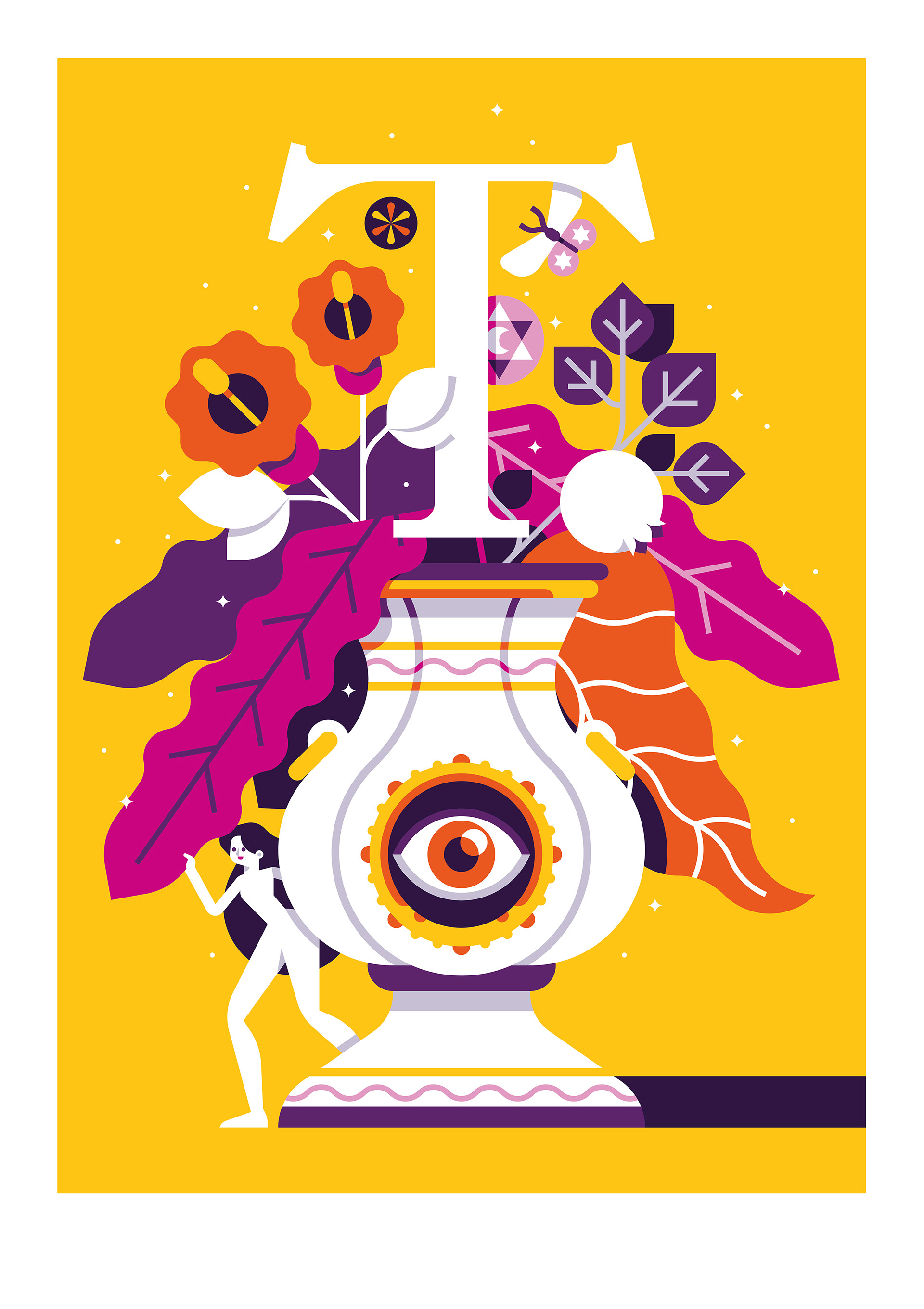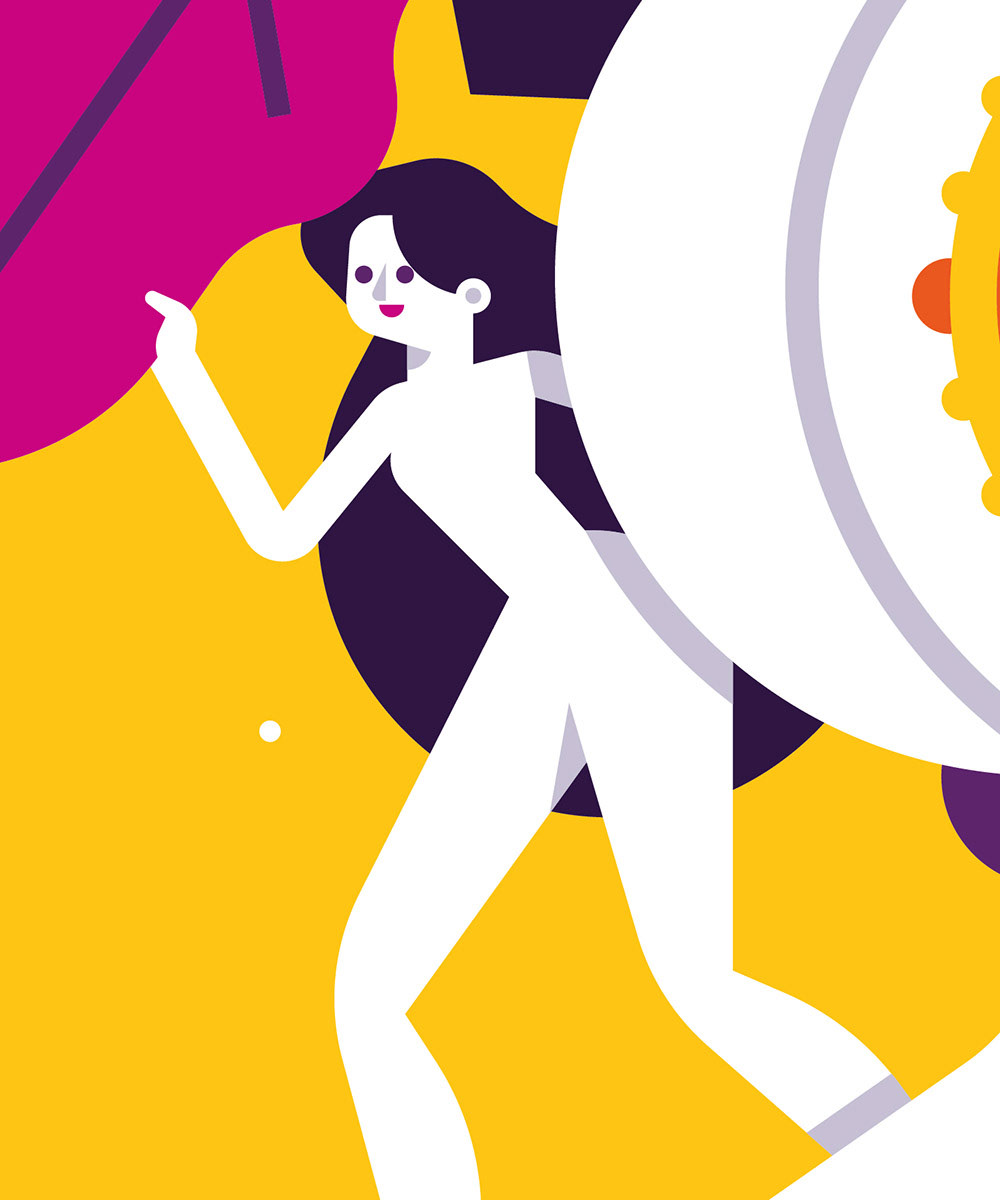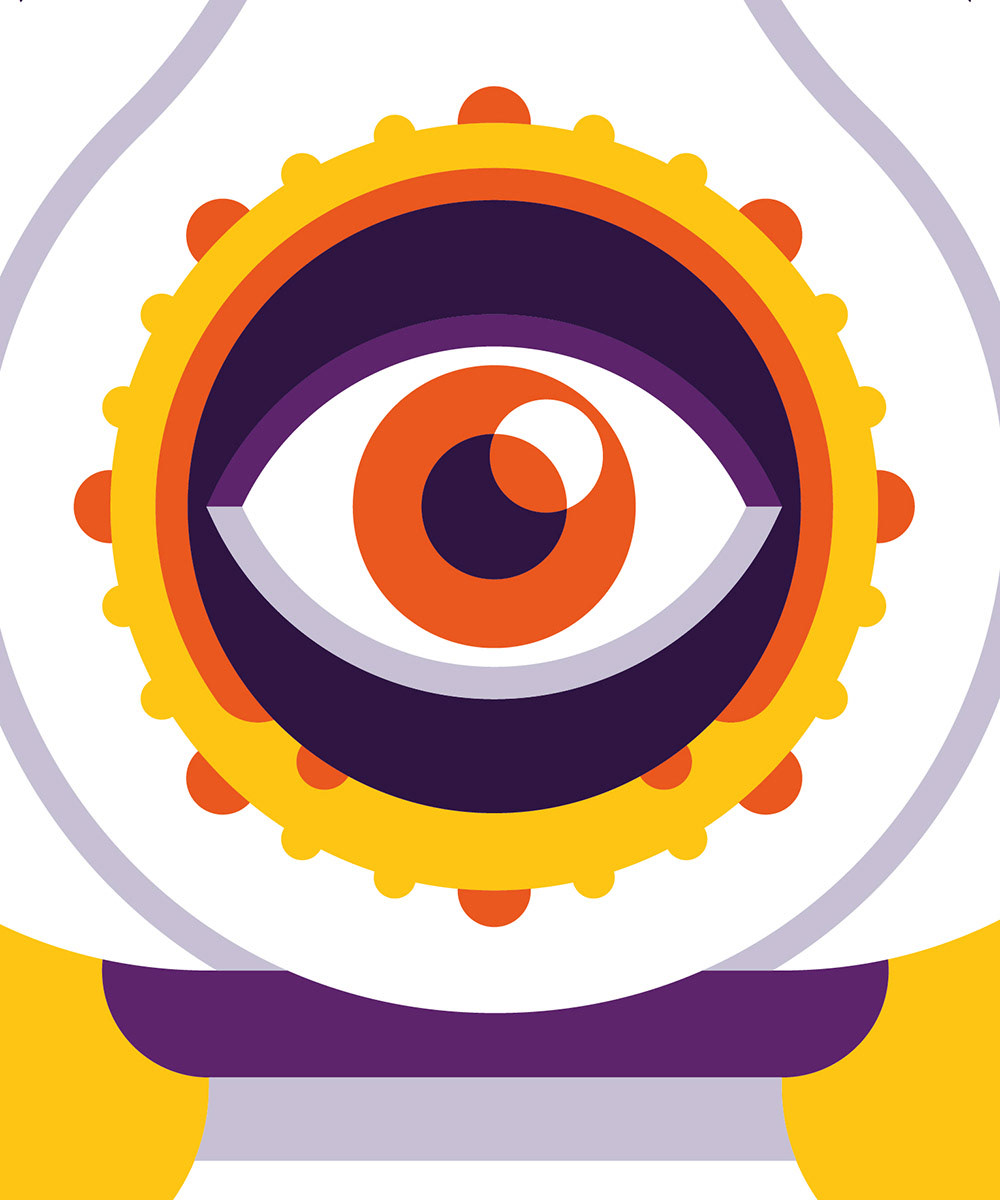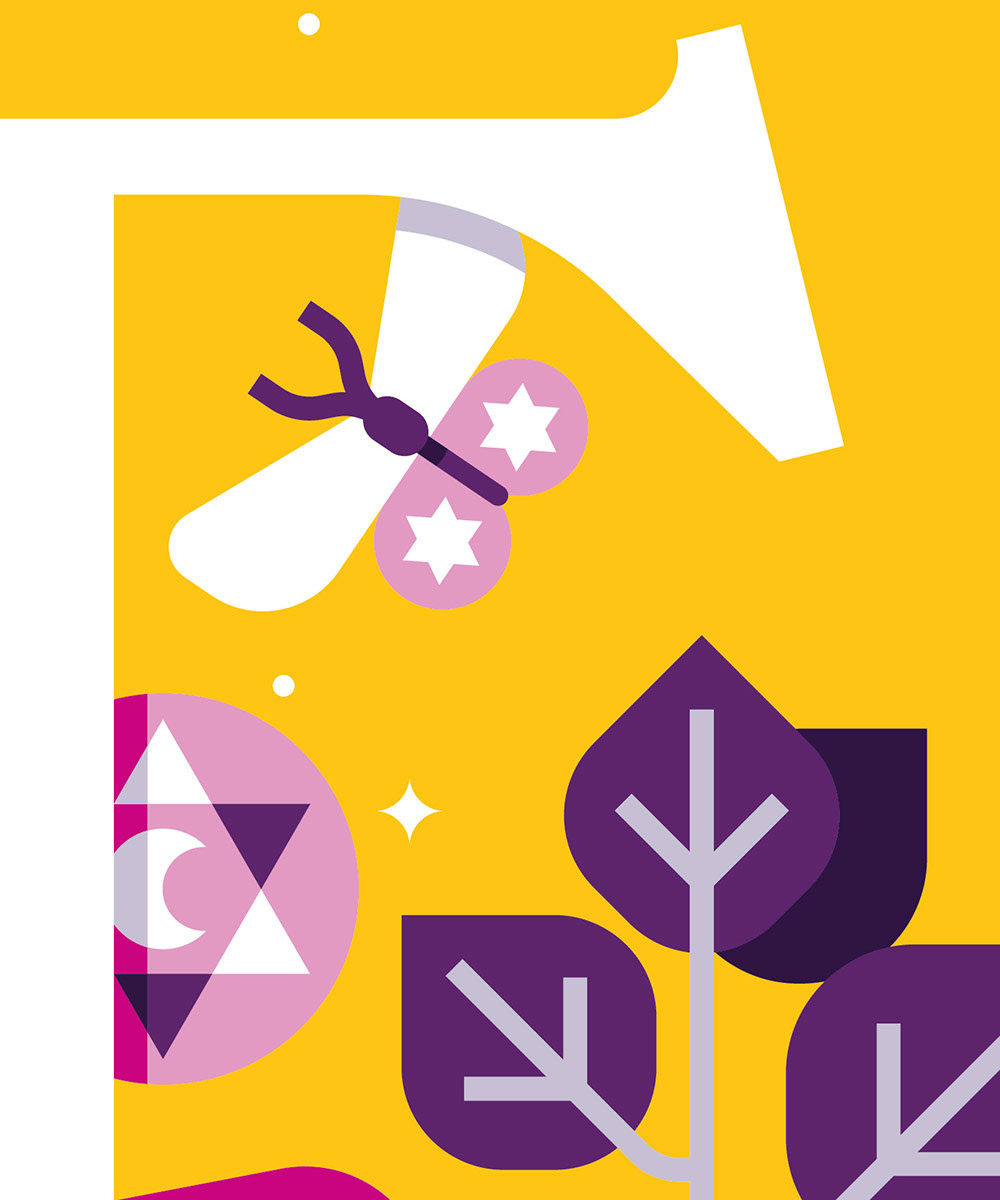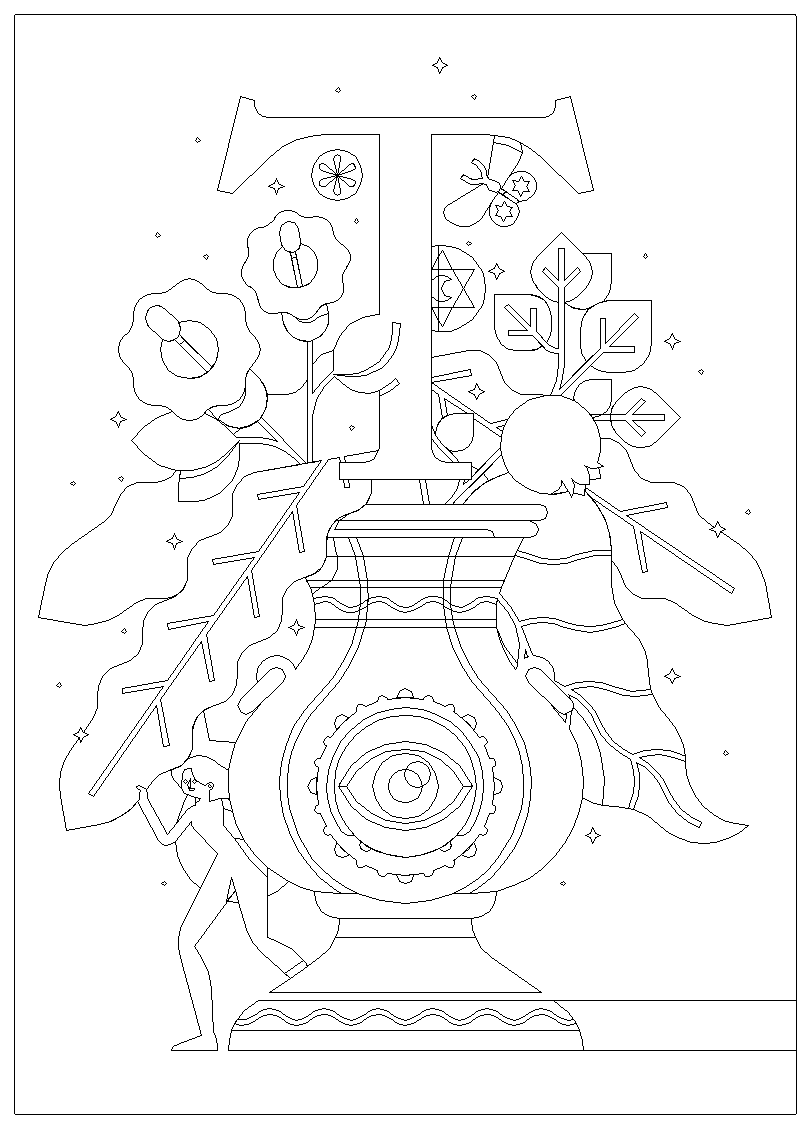 It's time to sail
made by Fabrizio Morra
48x68cm or 18"x28"
Limited Edition of 100 prints
Each of us have thought at least once to sail and leave the past behind.
The question arises when in the place in which we are bound there is more beauty than the one where we're going.
Traveling is the greatest thing in the world but it is also stay on the mainland.
Ports represent this concept, you can stay and see other people who go away or you can be the one that leaves to discover new places.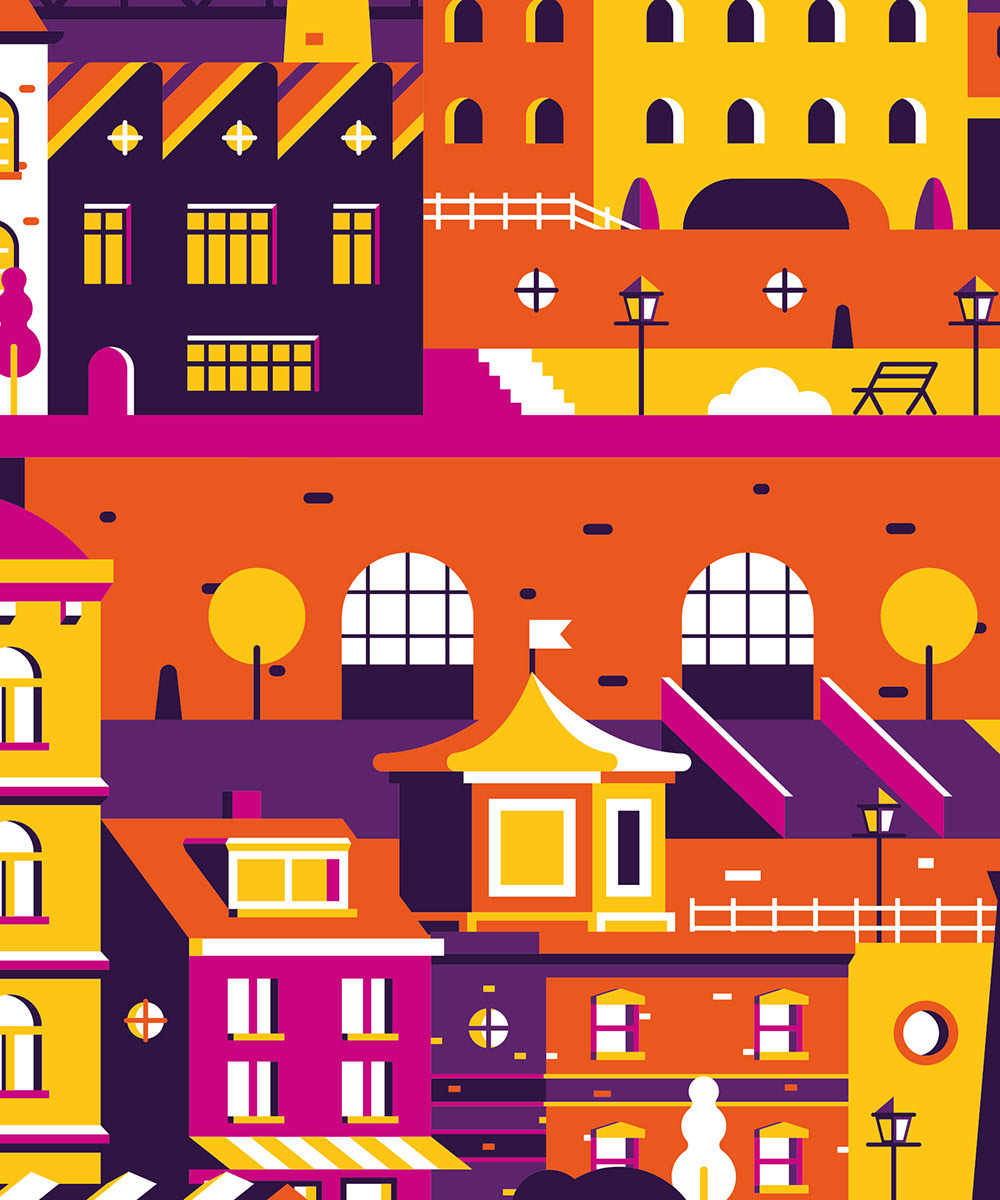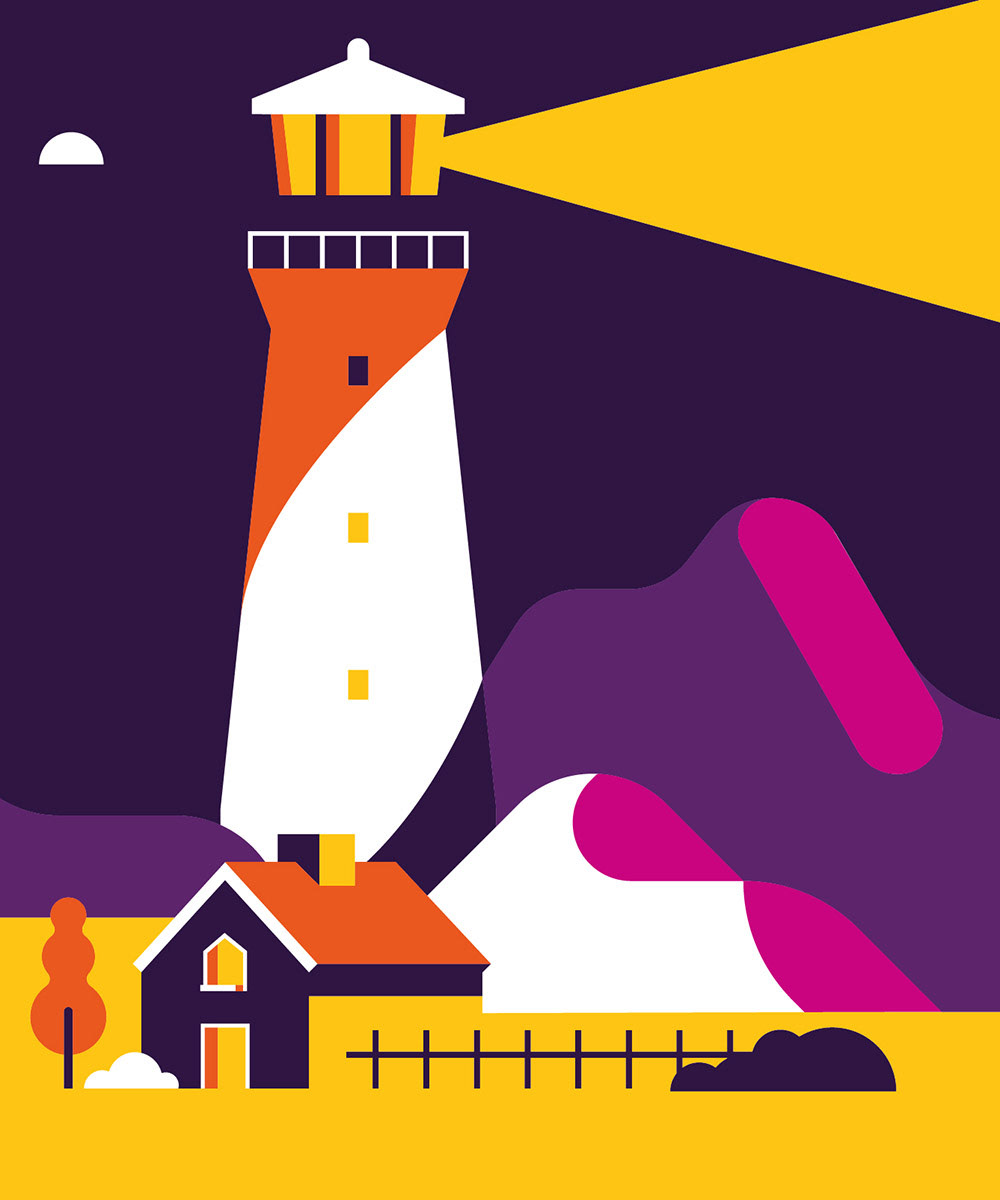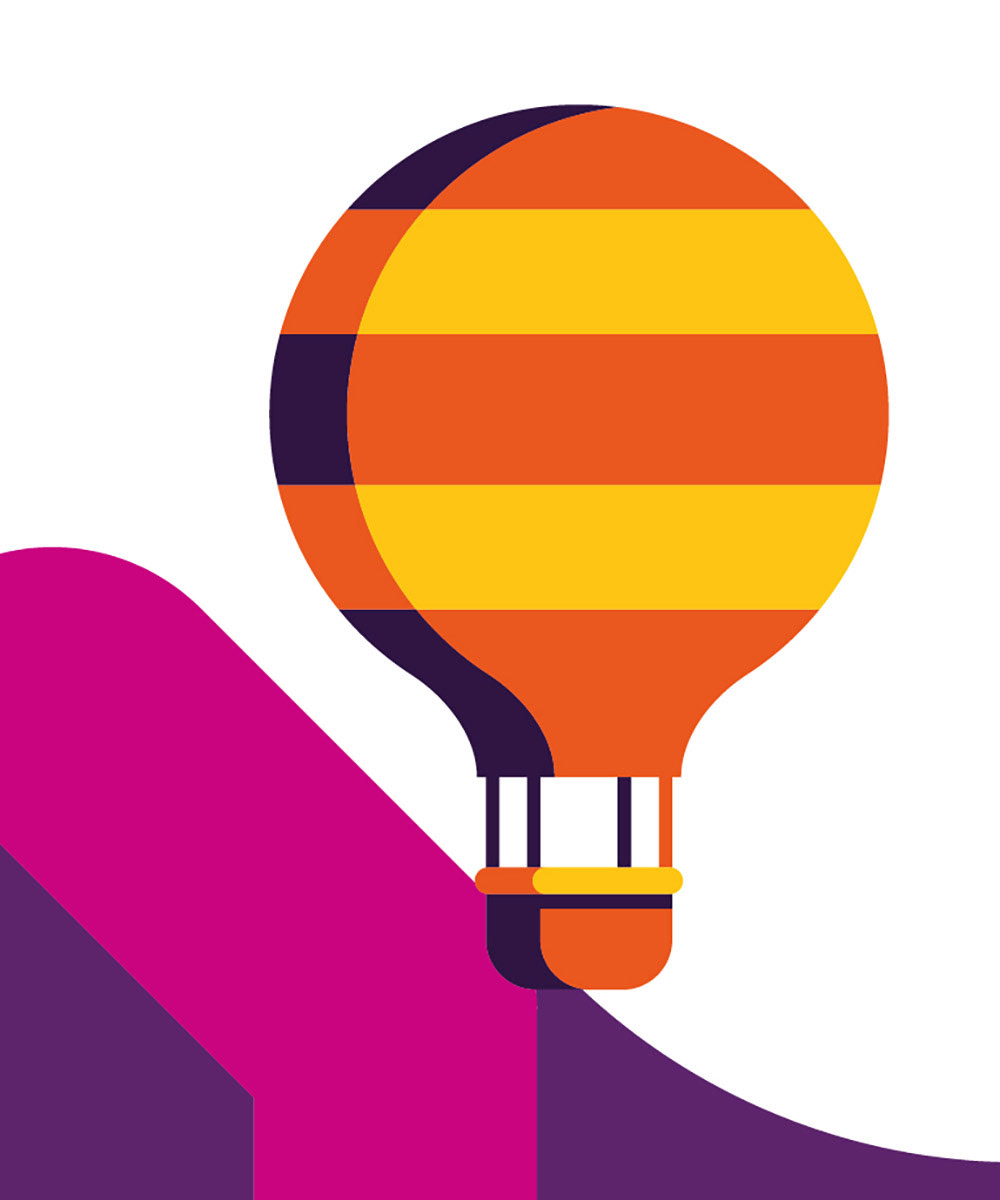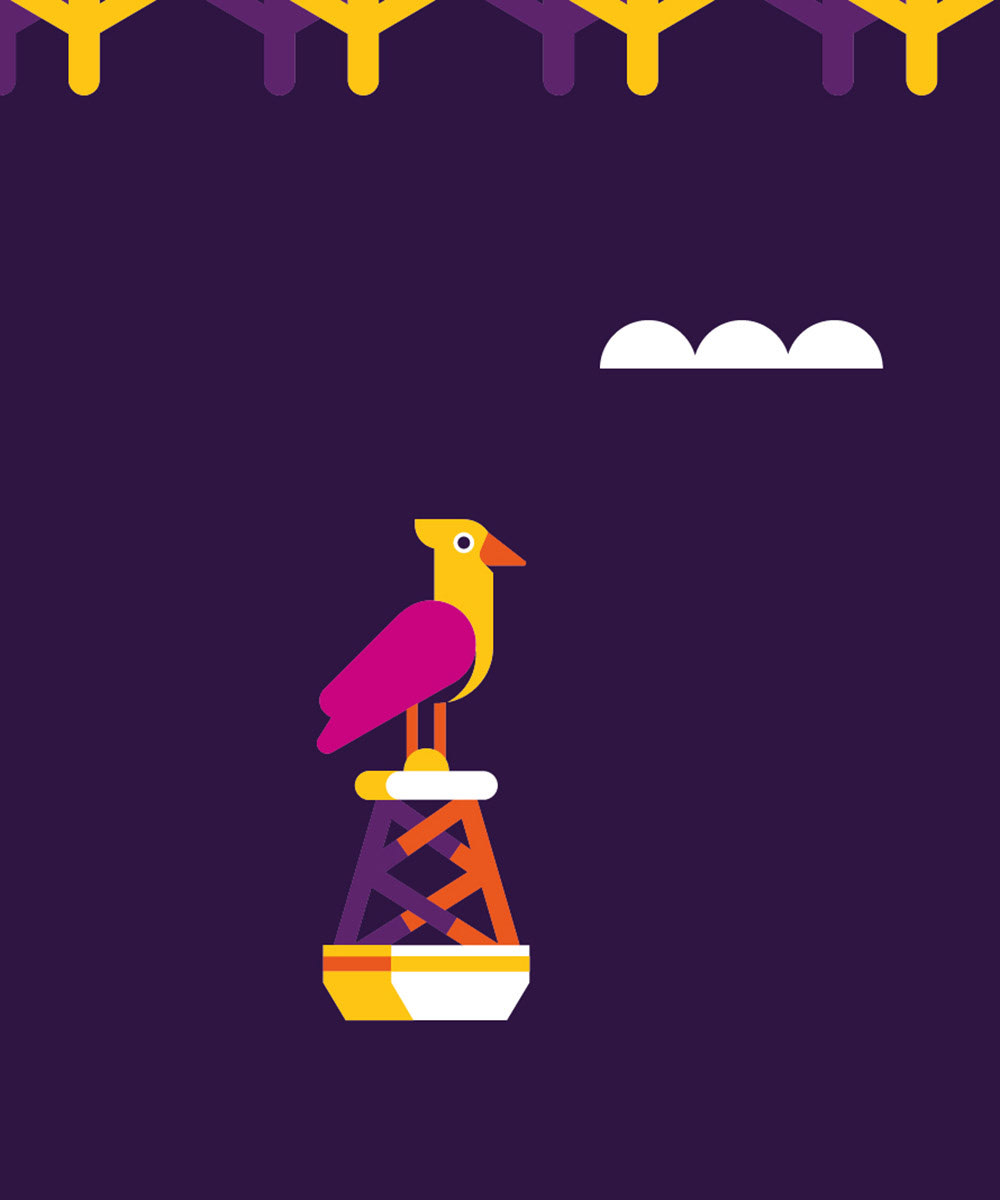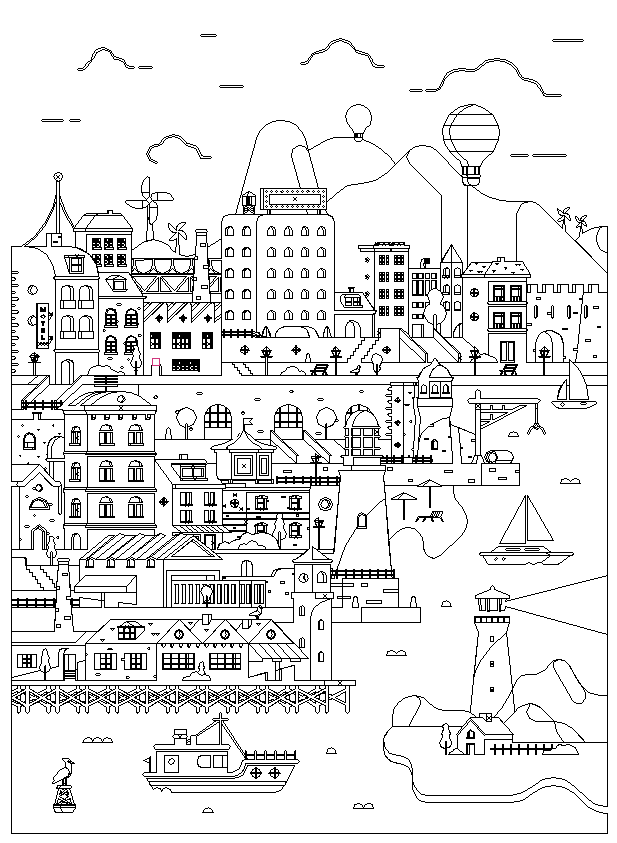 Print Process
Here you can see some photos during the printing process.
Colors have been checked and selected to express every illustration at the best.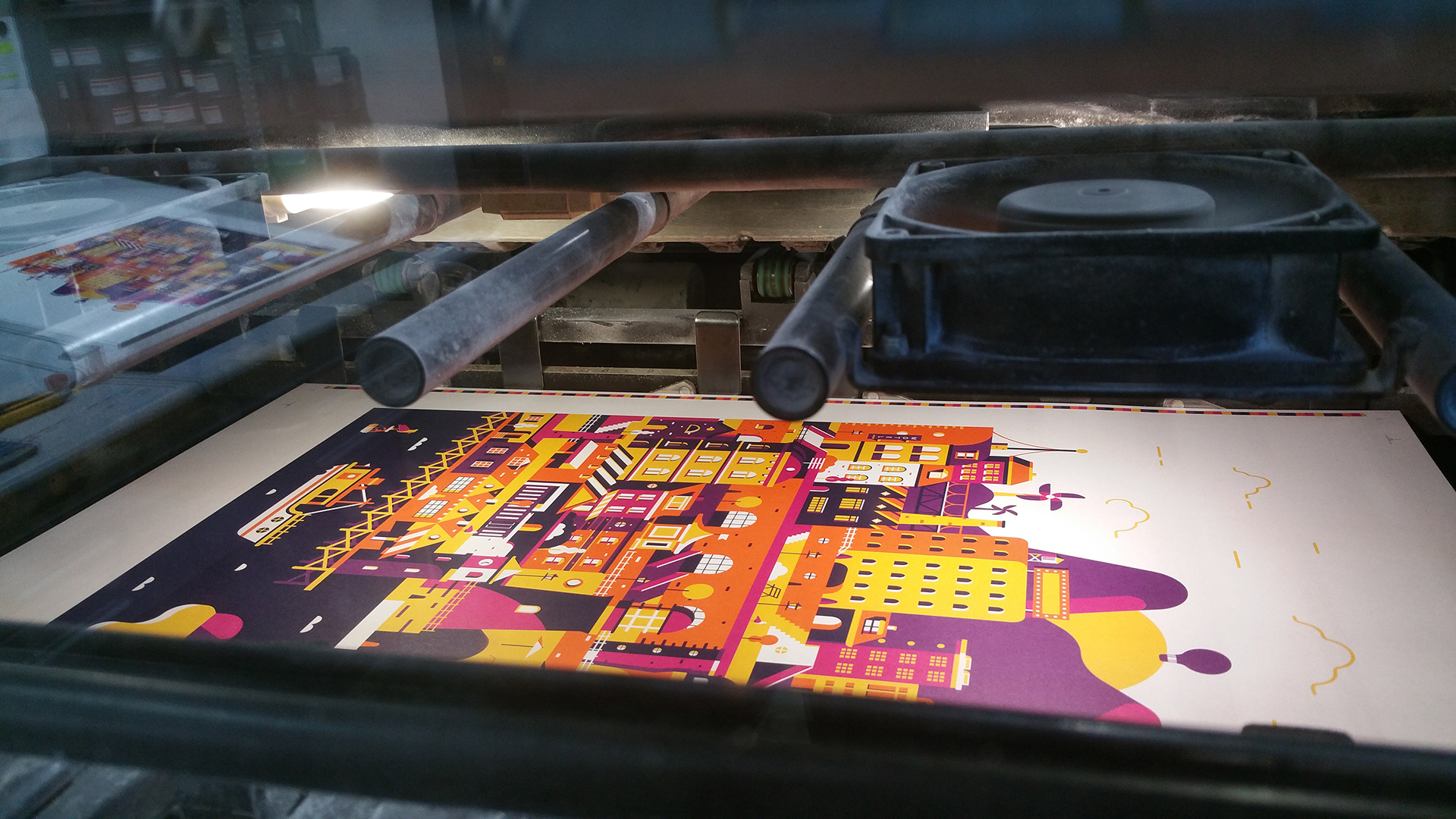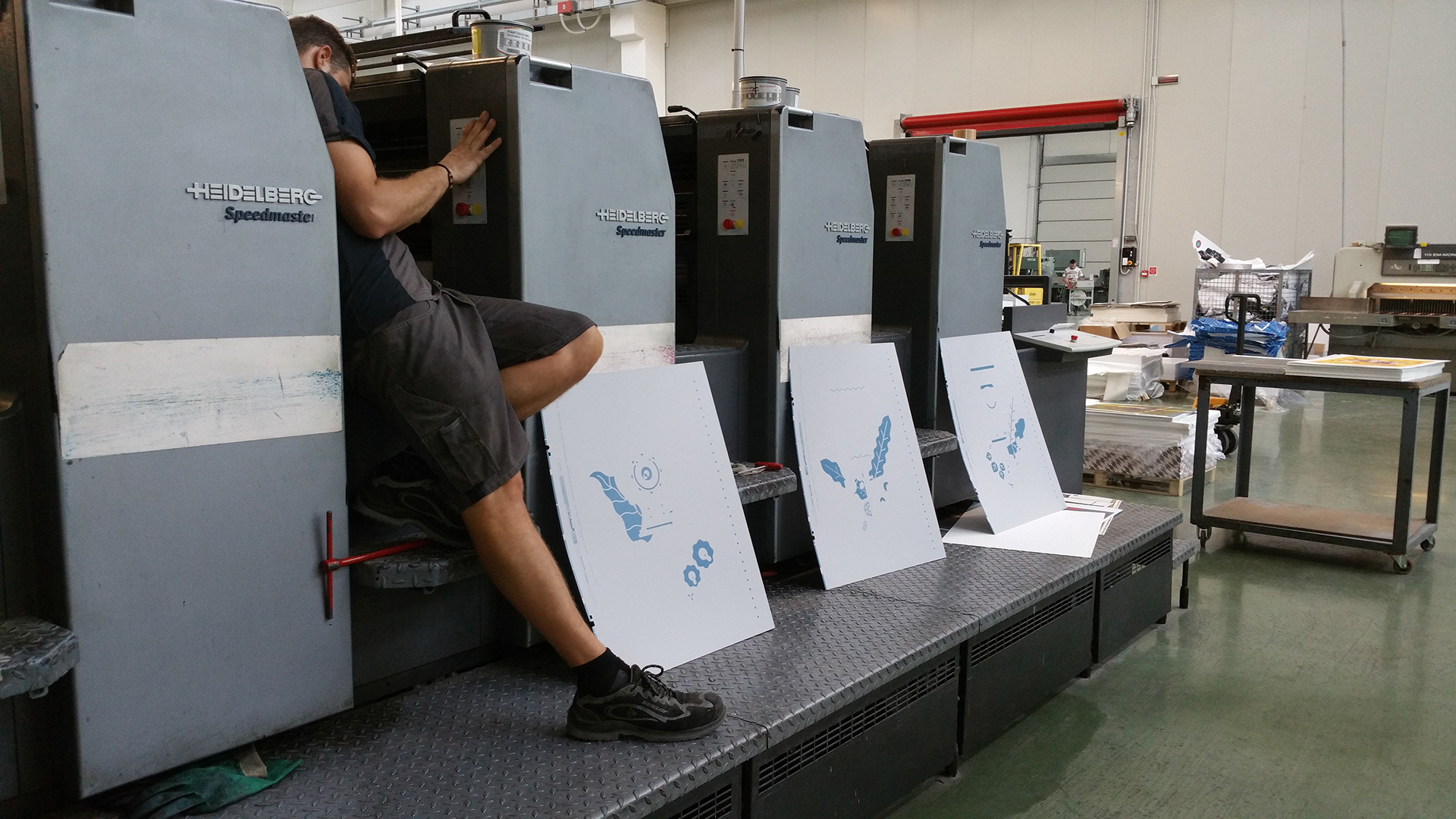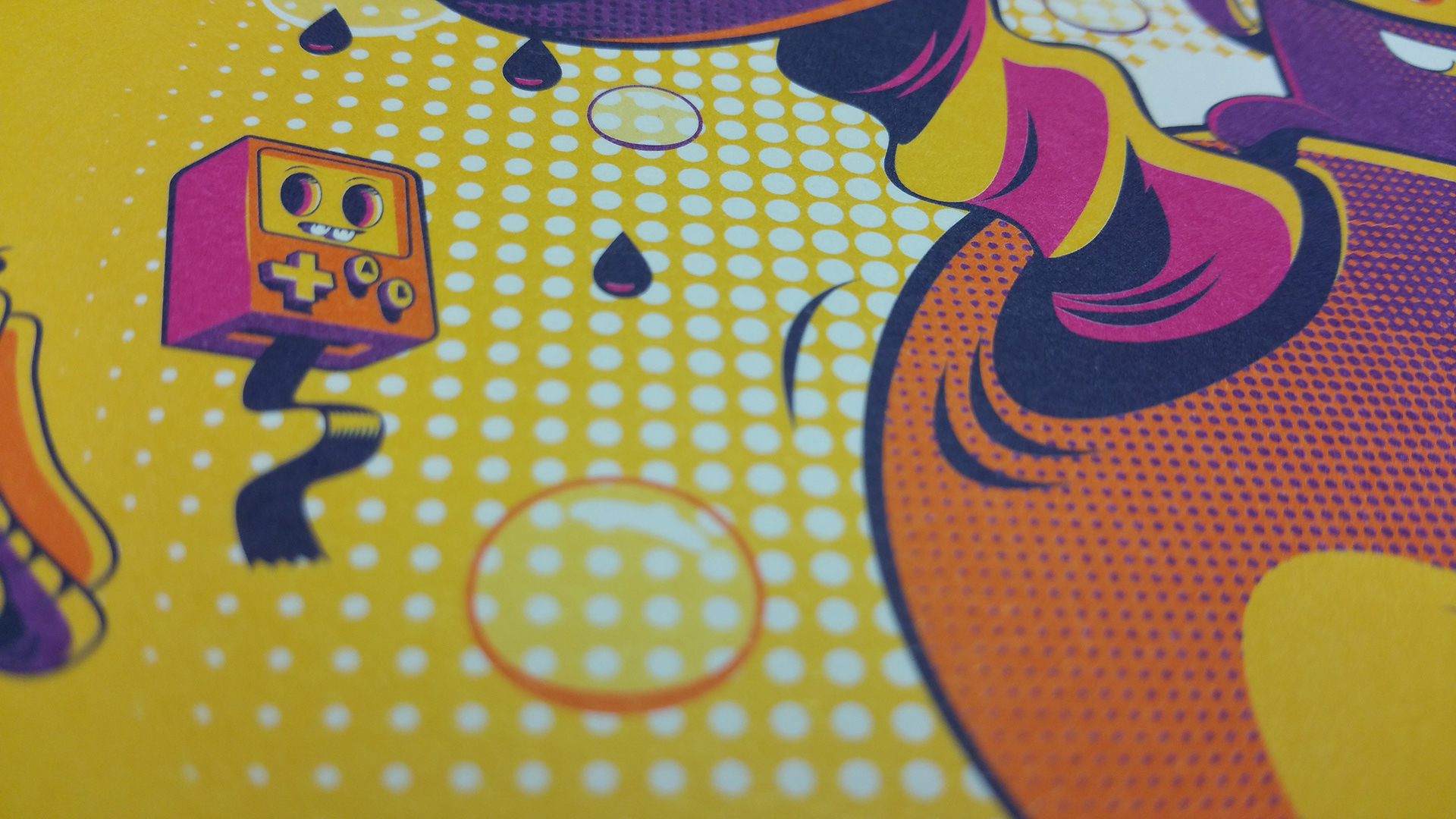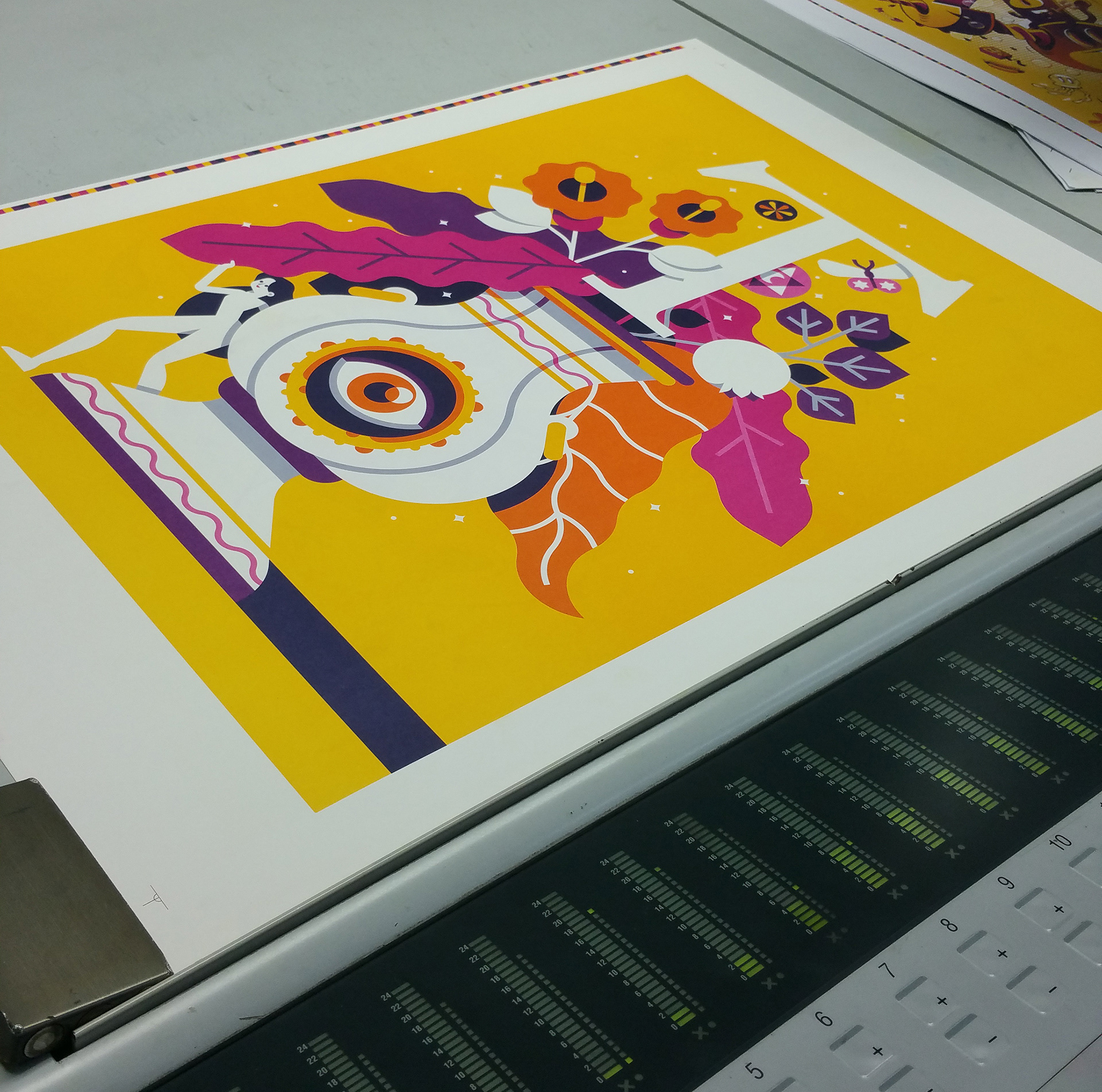 Exhibition


The fifth series has been exposed at the exhibition "Gusto Robusto - Vectorial art prints" in Treviso - Italy.